Deluxe
[ All colors ] Create your gaming website very quickly using an advanced live configuration system.
If you have any problem contact me on discord: Sloyni#1405
Demo video at: https://www.youtube.com/watch?v=Keao8fymn3Y
All plugins are supported !
Current languages support:
French: SUPPORTED
English: SUPPORTED
Spanish: SUPPORTED
Chinese: SUPPORTED
Korean: SUPPORTED
OTHERS WILL BE SUPPORTED FOR THE FUTURE +
A lot of new components for home are planed too!
*/!\ IMPORTANT /!*
the latest version of azuriom is required

You can change the vote reward icon using this syntax in the name of the reward (a future azuriom vote update will make it possible to use a simpler and cleaner system):
[ + IMAGE URL + ] EXP: [https://..../img.png] DRAGON EGG
The theme adapts to all colors! You can live configure the colors!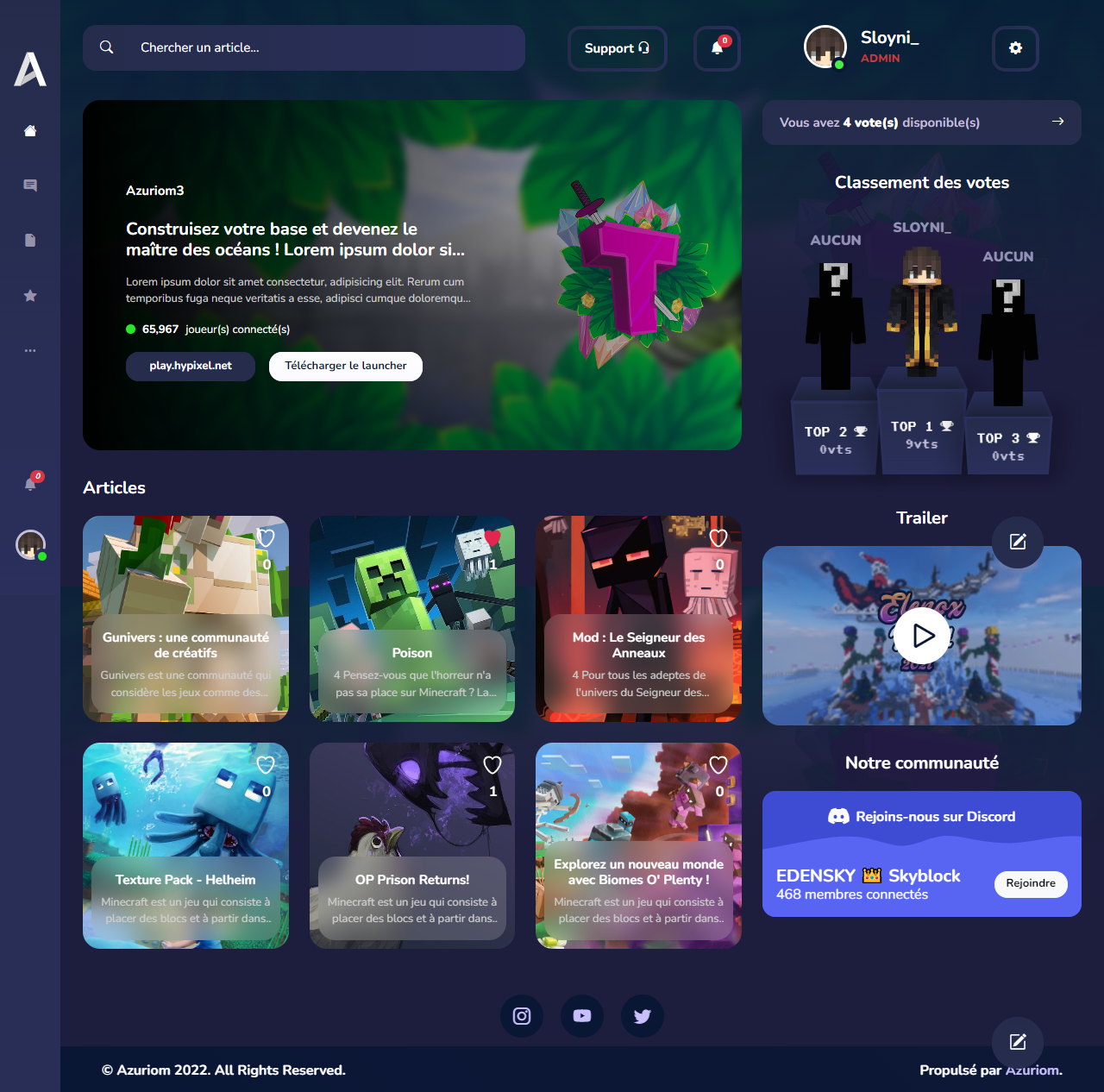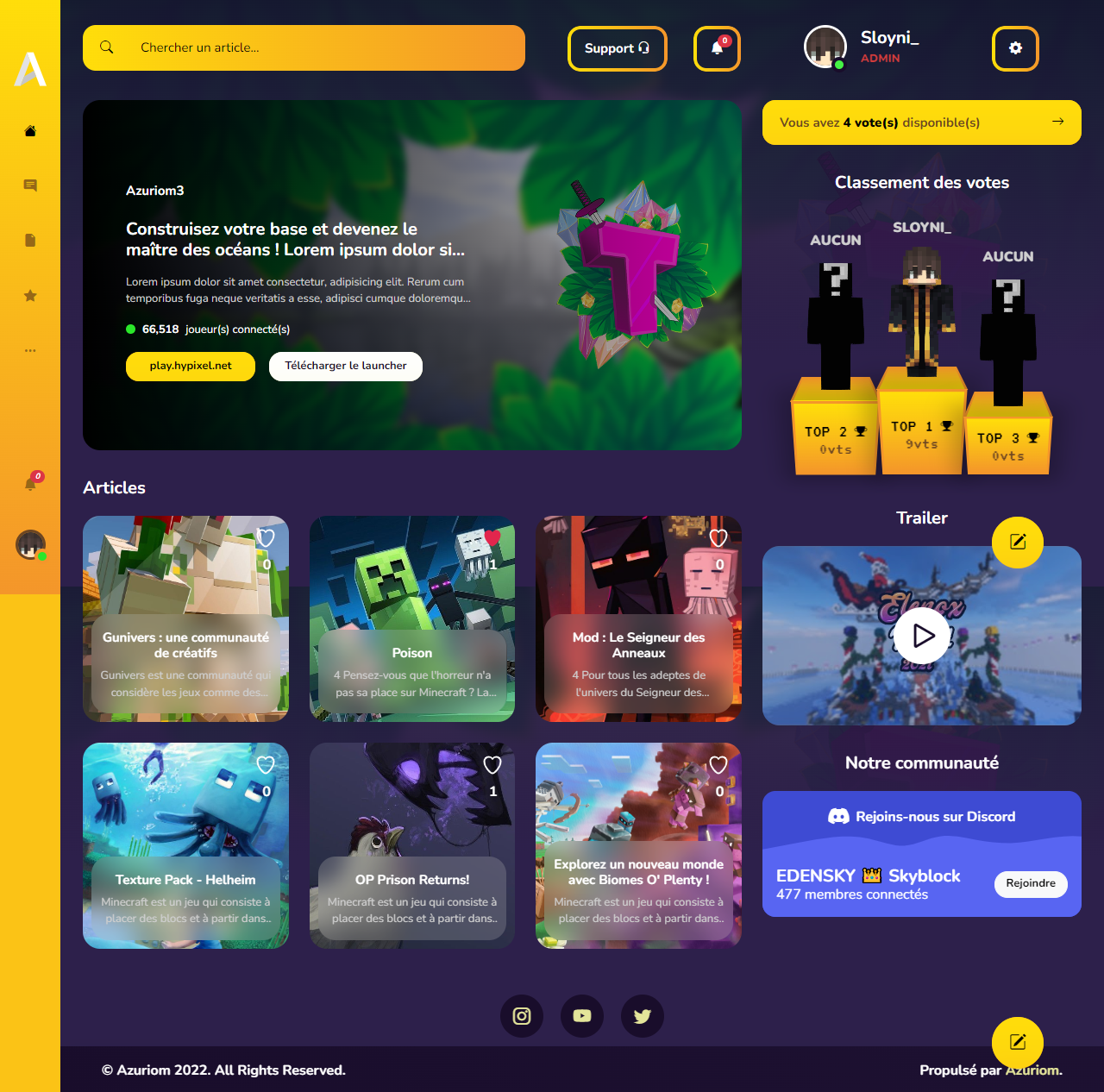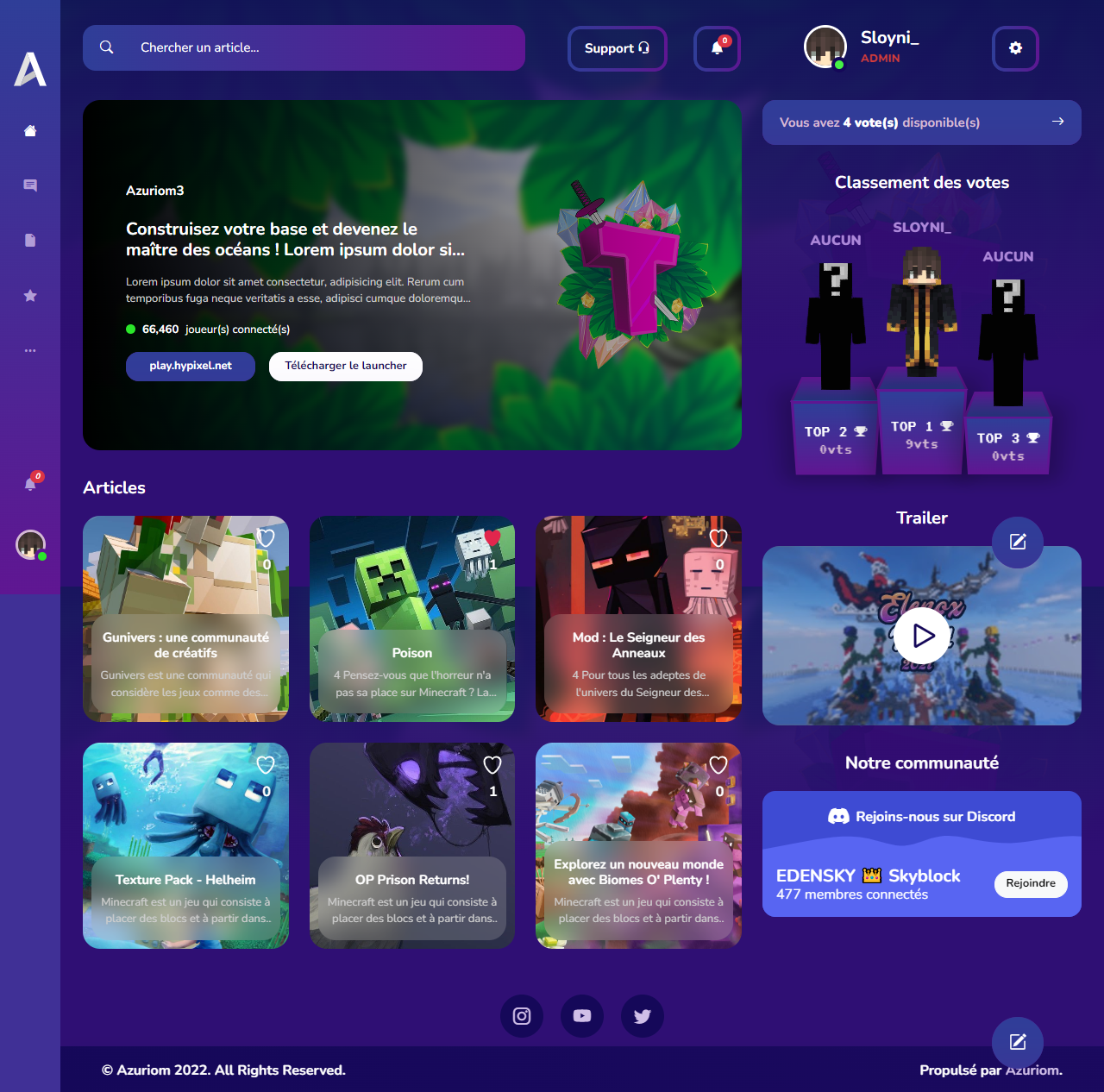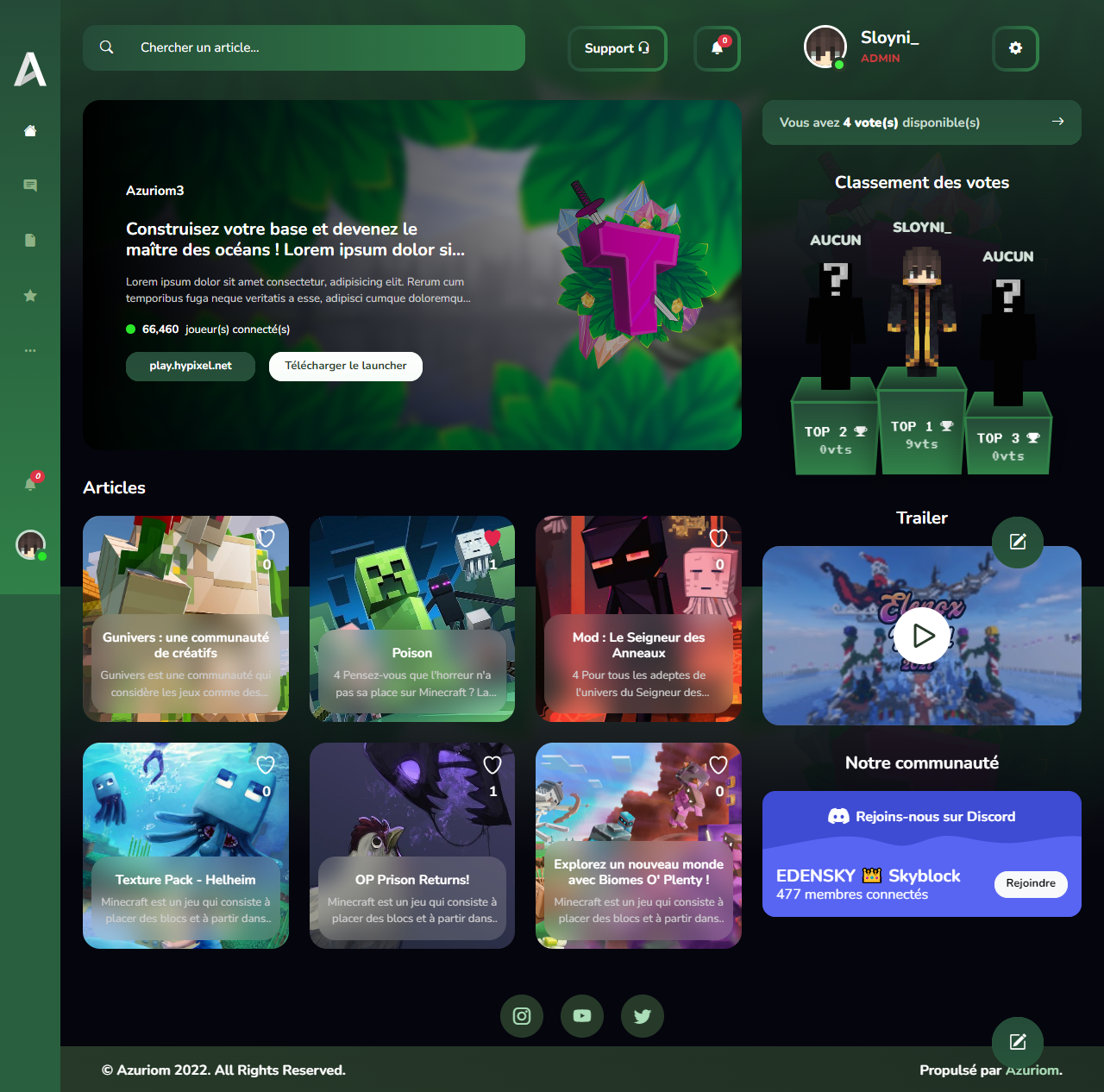 You can edit/move/disable/enable all the components in the home page!
Support all the plugins!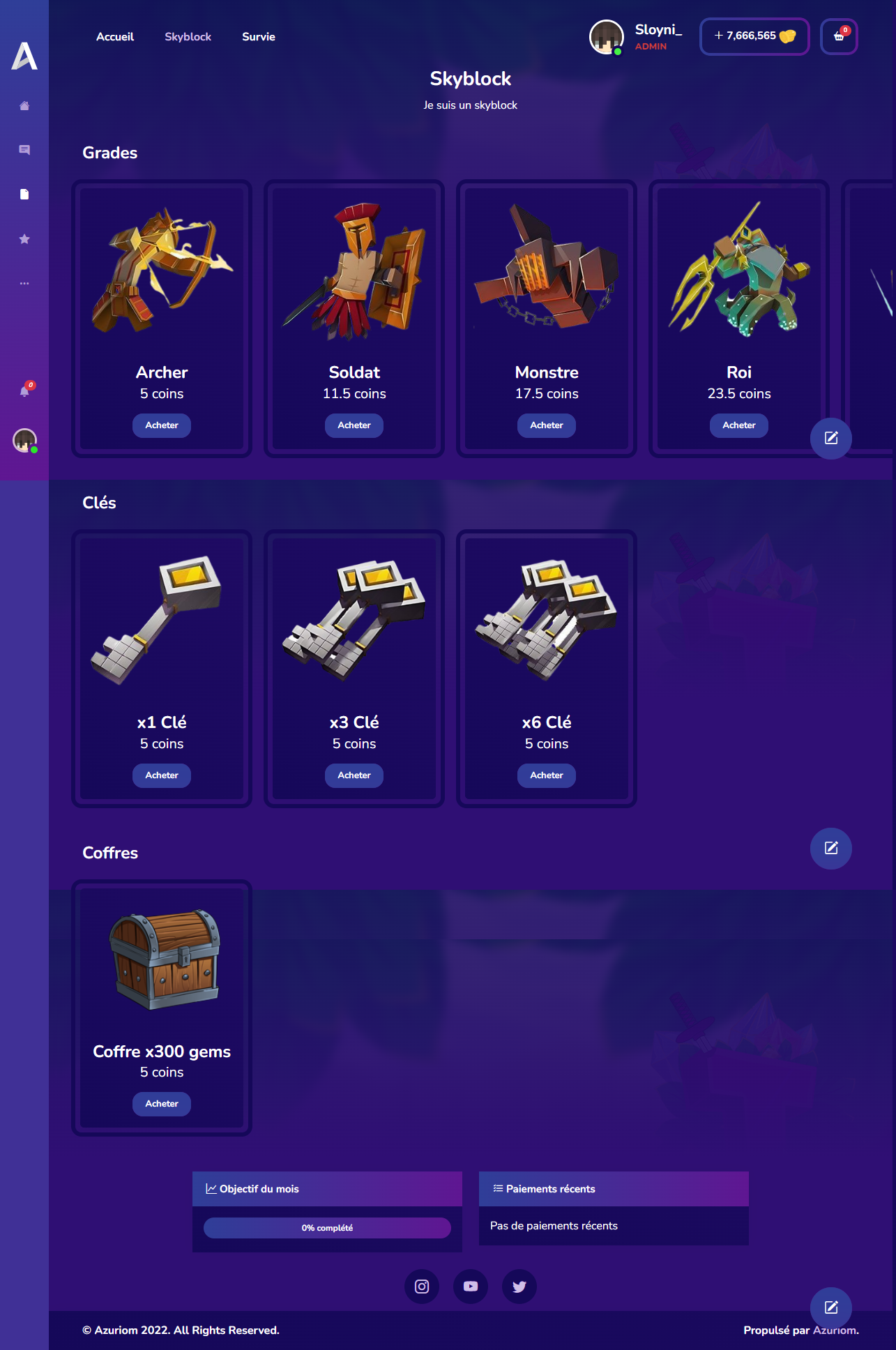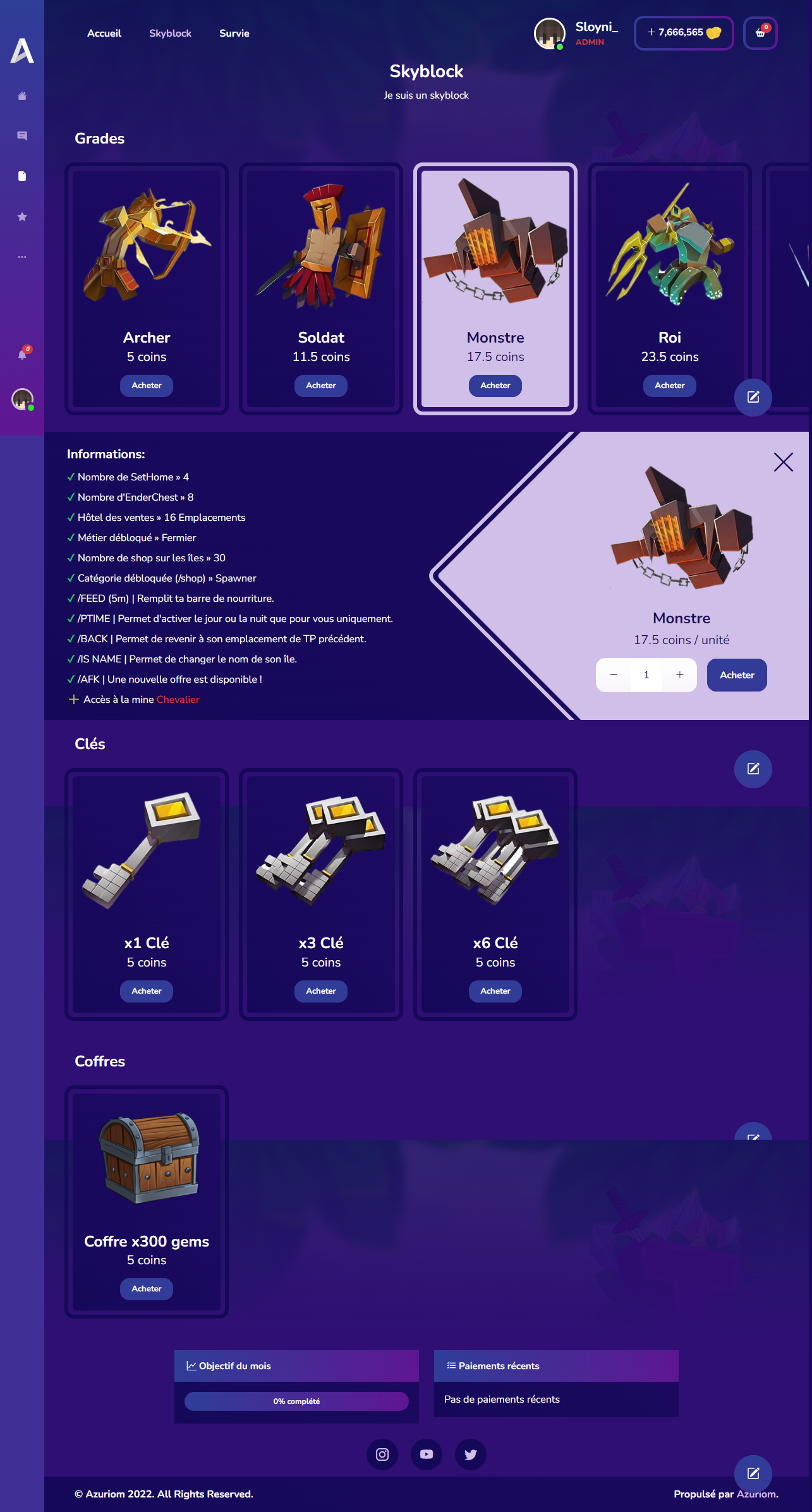 ---
Kopen
Informatie
Auteur: sloyni
Type: Thema
Versie: 1.1.8
Downloads: 298
Vrijgelaten: september 1, 2022 at 6:00 's middags
Bijgewerkt: oktober 2, 2022 at 9:44 's middags
Steun
Van dezelfde auteur.