Volcano
Volcano theme
A copyright / mention "made with <3 by captain34 & Sloyni" is placed at the bottom of the site, this cannot be removed! The word "captain34" is a link that redirects to my twitter.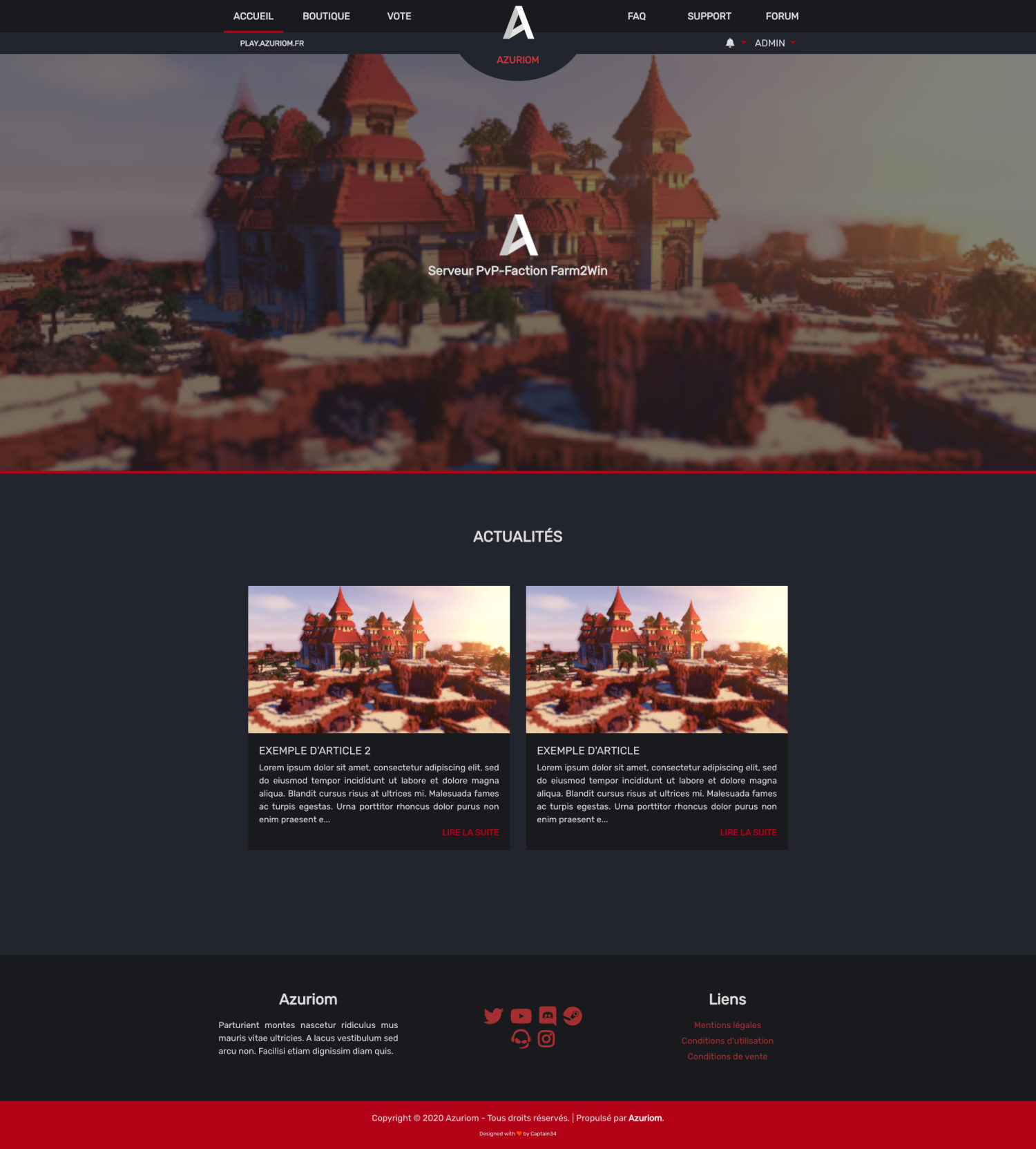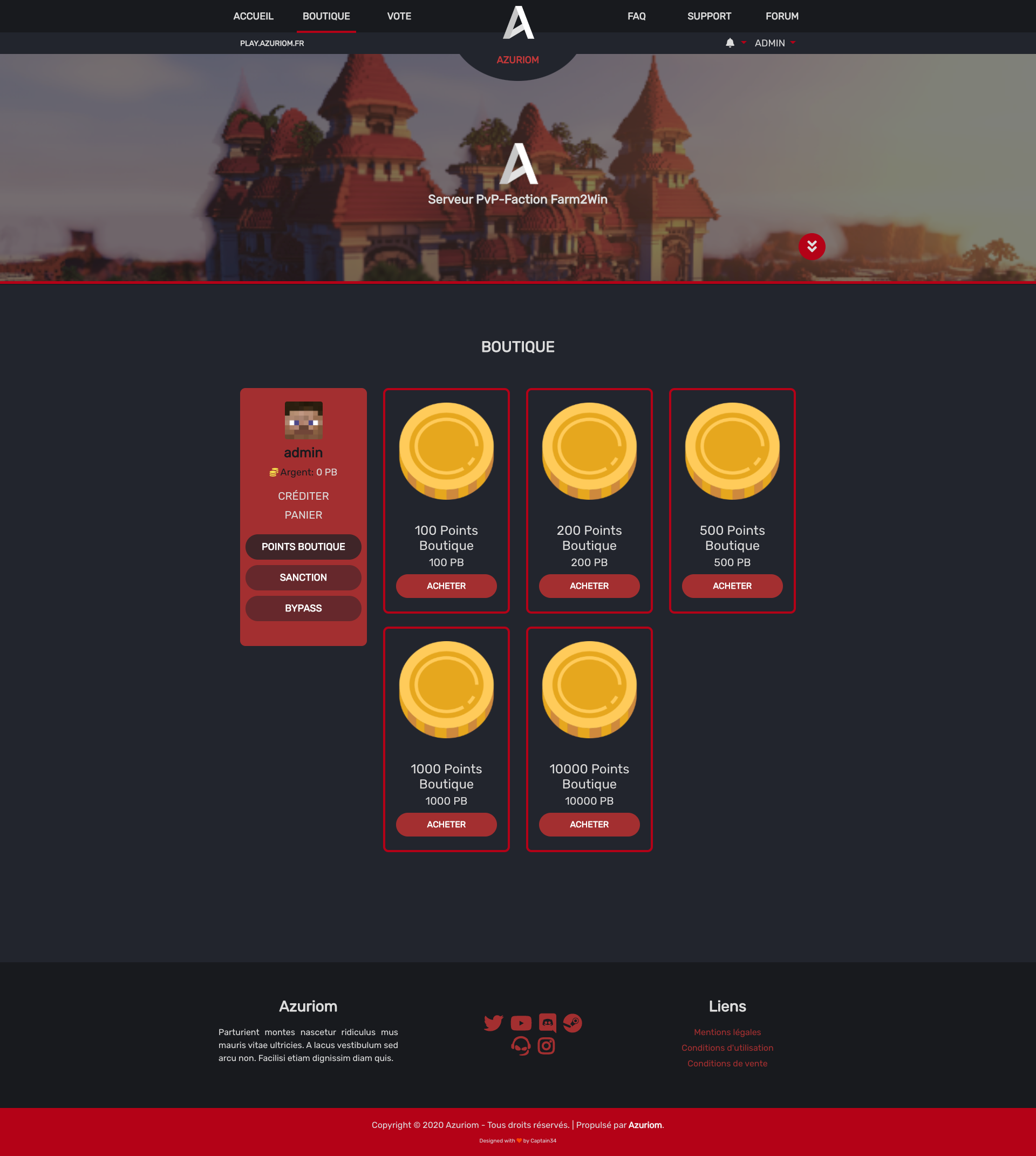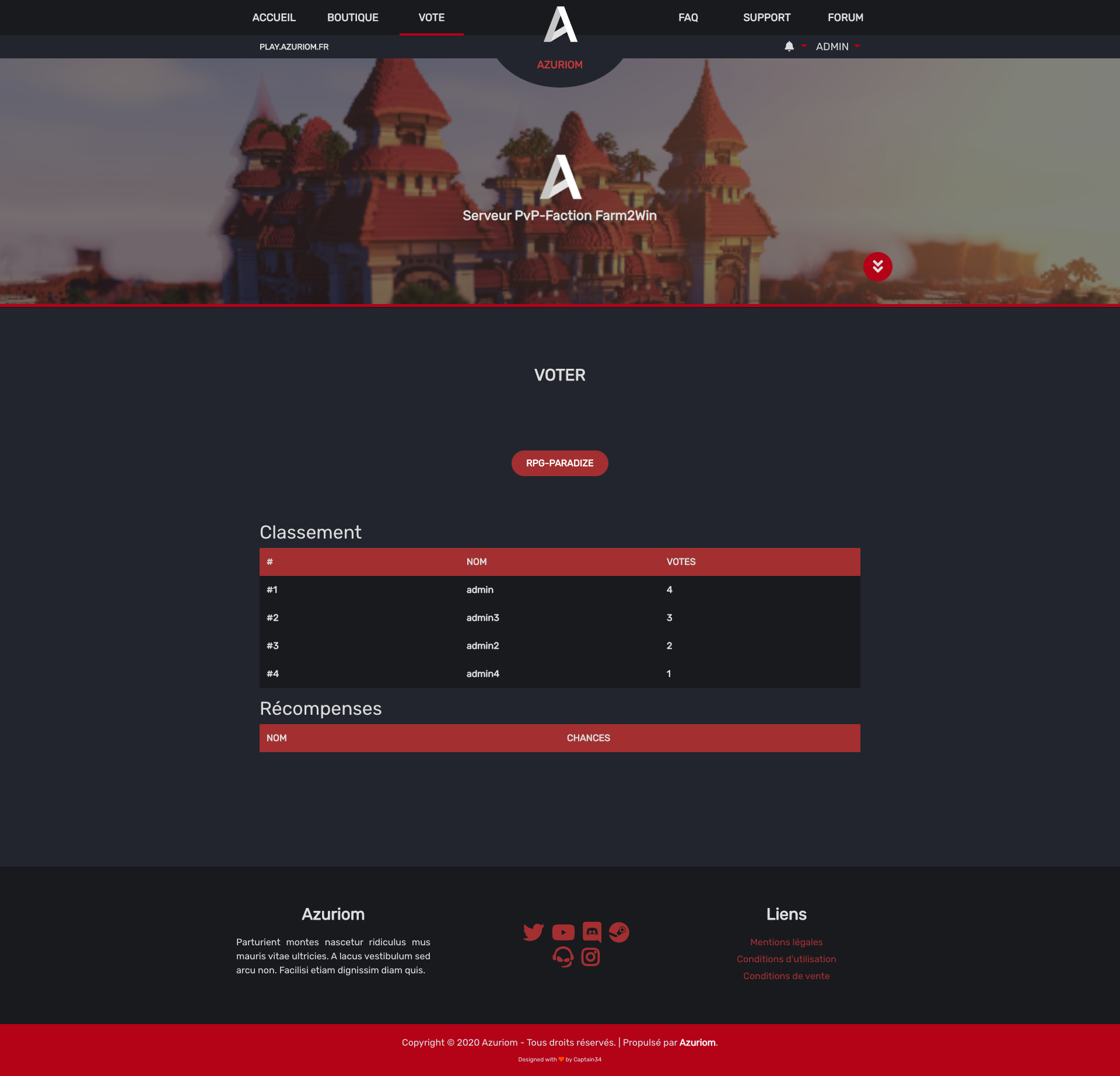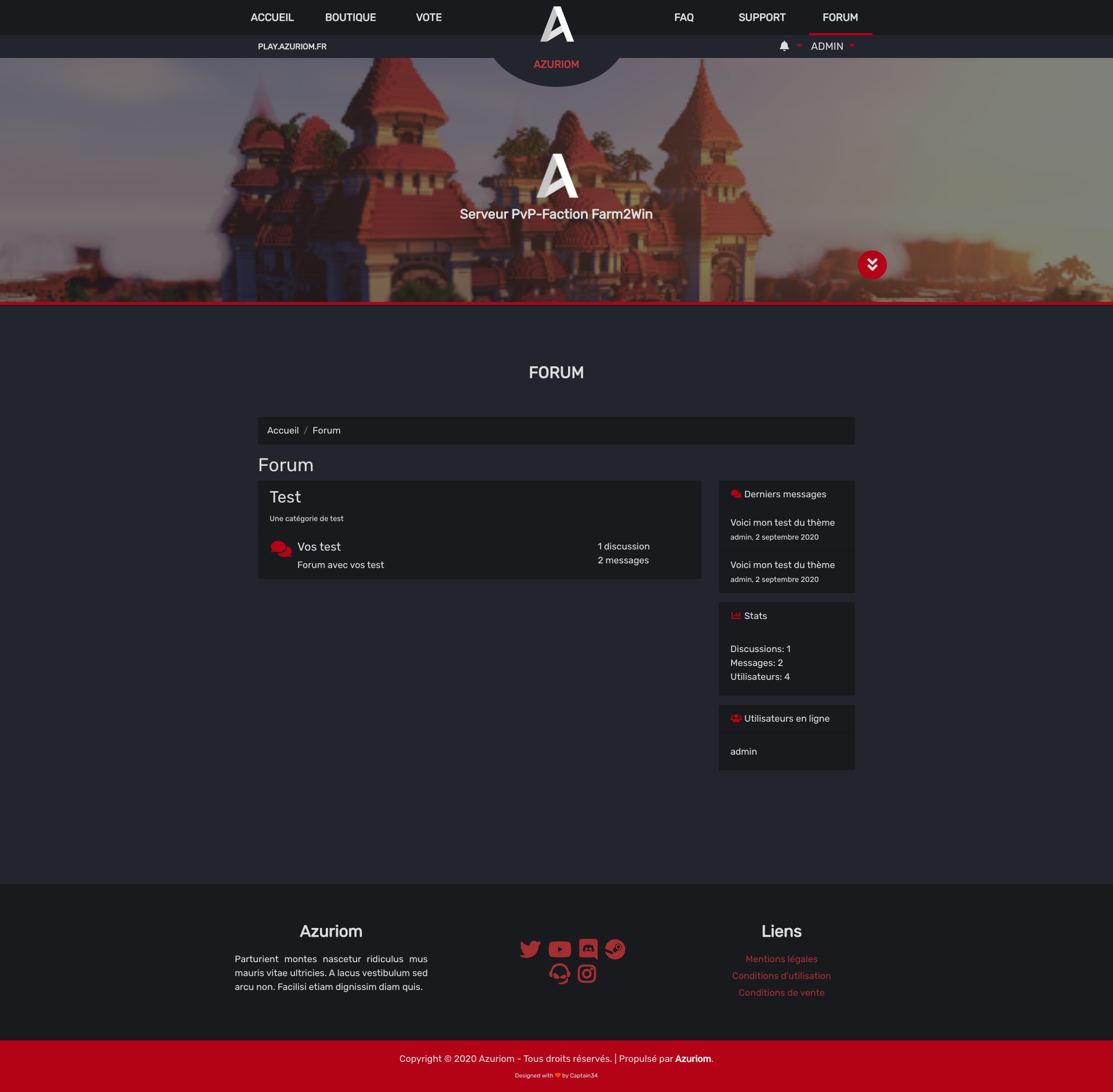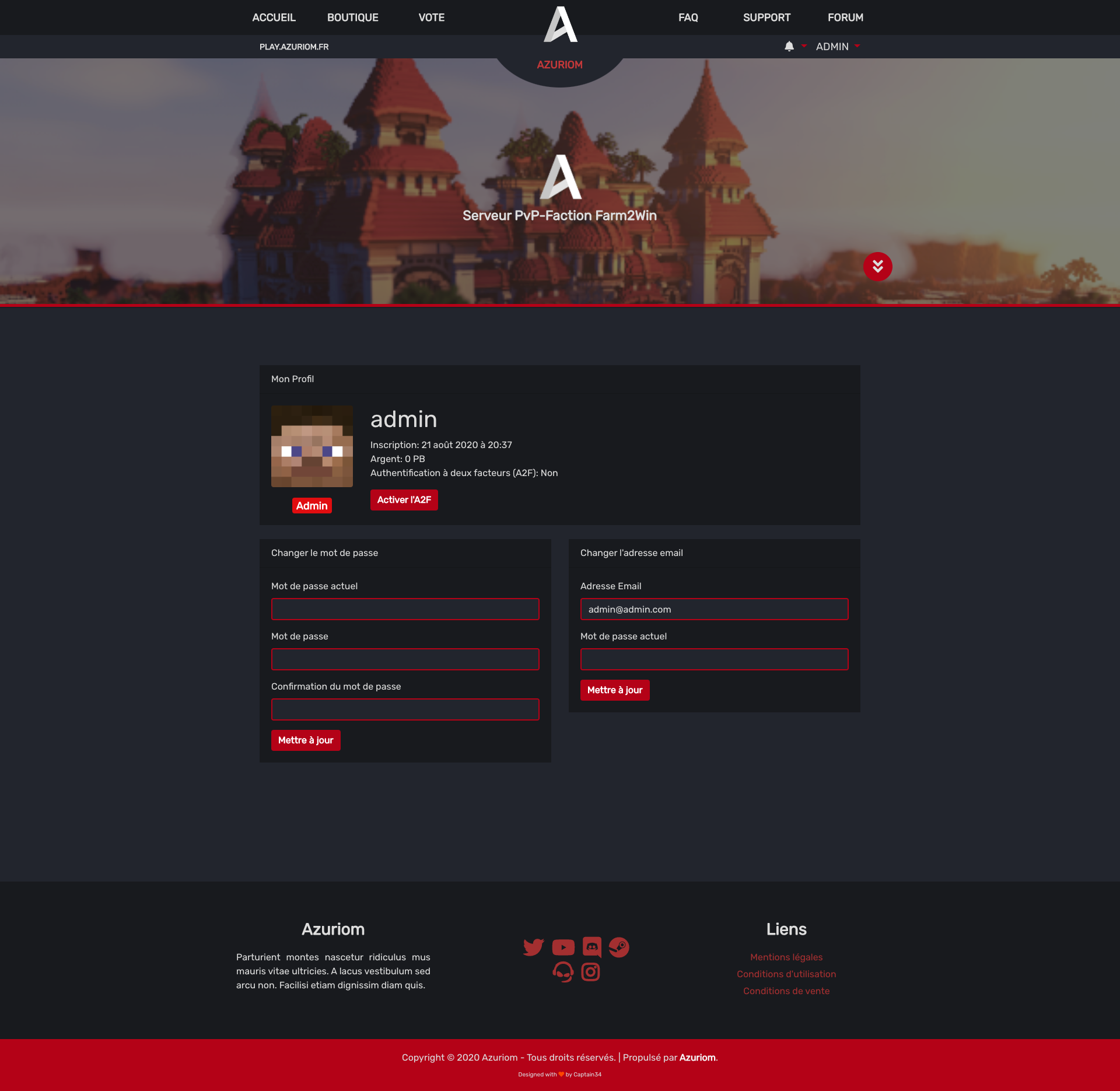 ---
---
_voltis
Très beau thème, cependant il y a quelques soucis : Les onglets latéraux de la page ne sont pas vraiment dans le thème du plugin, et il n'y a pas d'endroit pour utiliser des cartes cadeau de la boutique :/
October 24, 2021 at 1:28 PM
Sr_Rawr
Hi, is it posible to see a demo? Thanks!
March 11, 2021 at 9:11 PM
Download
Information
Author: sloyni
Type: Theme
Version: 1.0.9
Downloads: 966
Released: September 21, 2020 at 7:39 AM
Updated: October 30, 2021 at 12:54 PM
Support
GitHub
From the same author