Staff
Plugin pour vous permettre d'afficher votre équipe.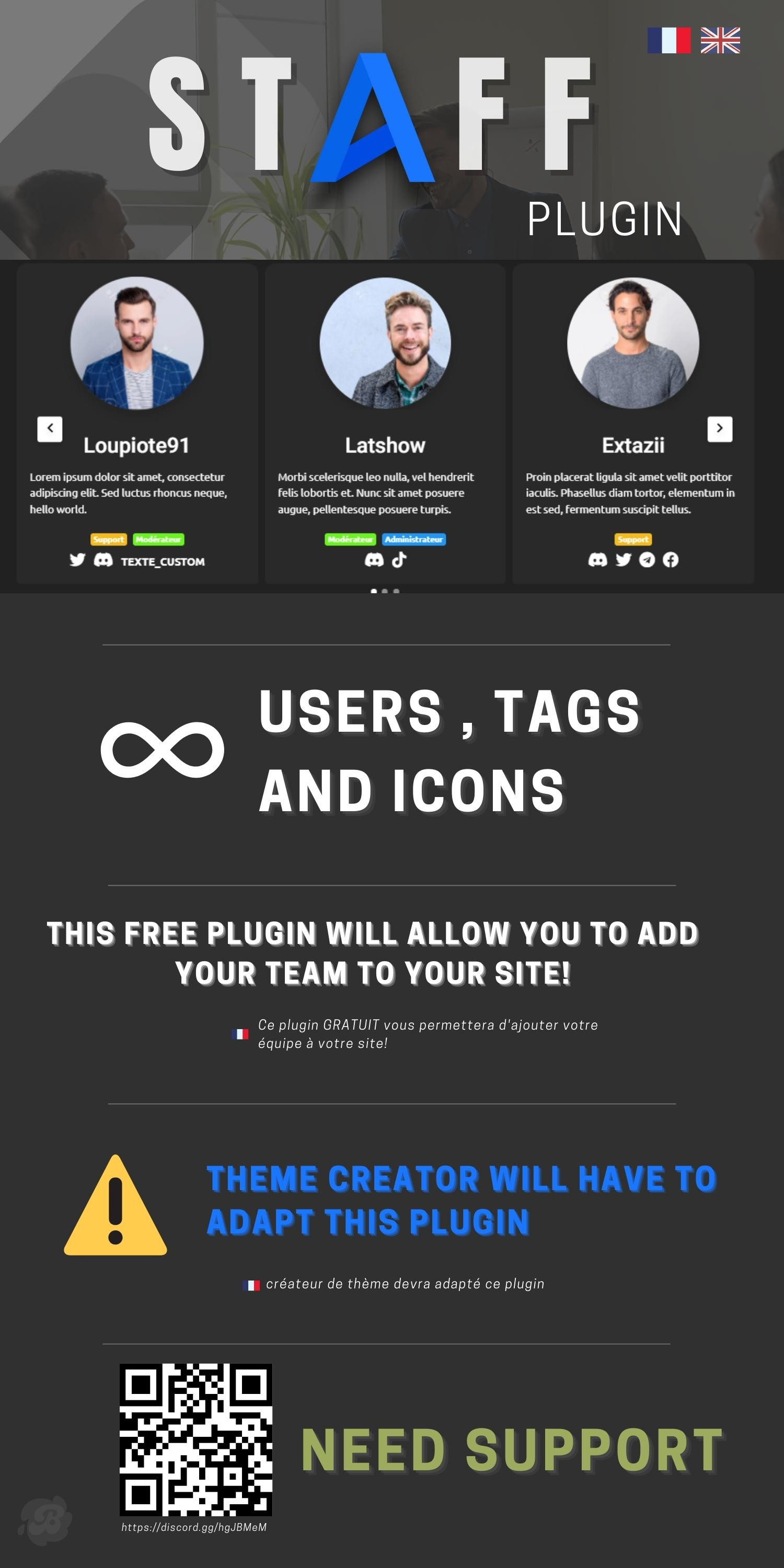 Ce plugin gratuit va vous permettre d'ajouter votre équipe sur le site. Ce sera au créateur du thème de le modifier.
This free plugin will allow you to add your team on the site. It will be up to the theme creator to modify it.
---
---
Bricec6
plugin très utile, merci!
October 25, 2021 at 9:45 AM
PowerGames01
bonjour, C'est un bon plugin mais je pense que sa peux étre cool de faire un theme avec un compatibiliter Sur l'acuille sa peux aitre top comme sa :)
October 24, 2021 at 7:54 AM
RootException
Good job!
October 21, 2021 at 5:46 PM