ModernPro
ModernPro theme
A copyright / mention "made with <3 by captain34" is placed at the bottom of the site, this cannot be removed! The word "captain34" is a link that redirects to my twitter.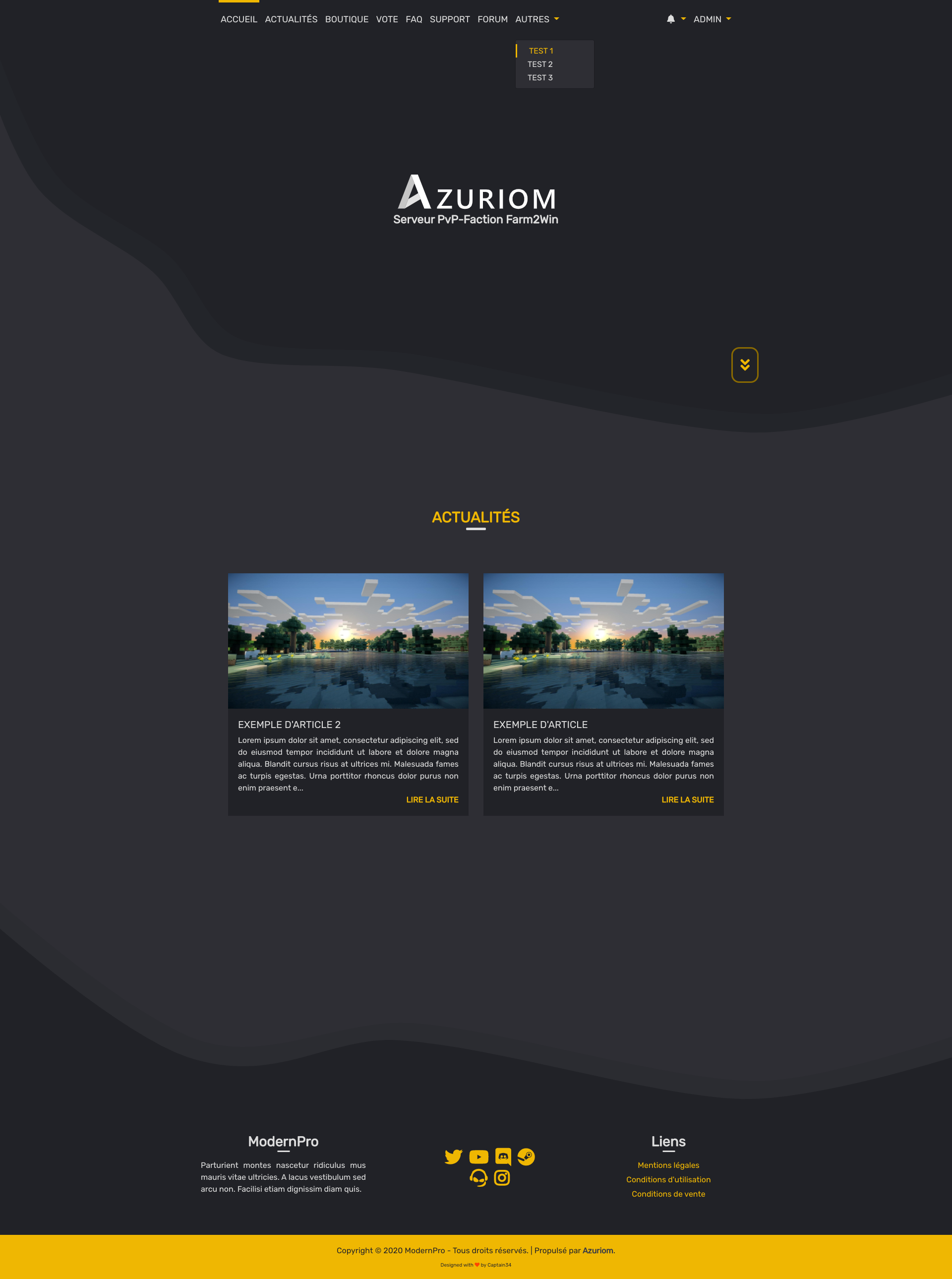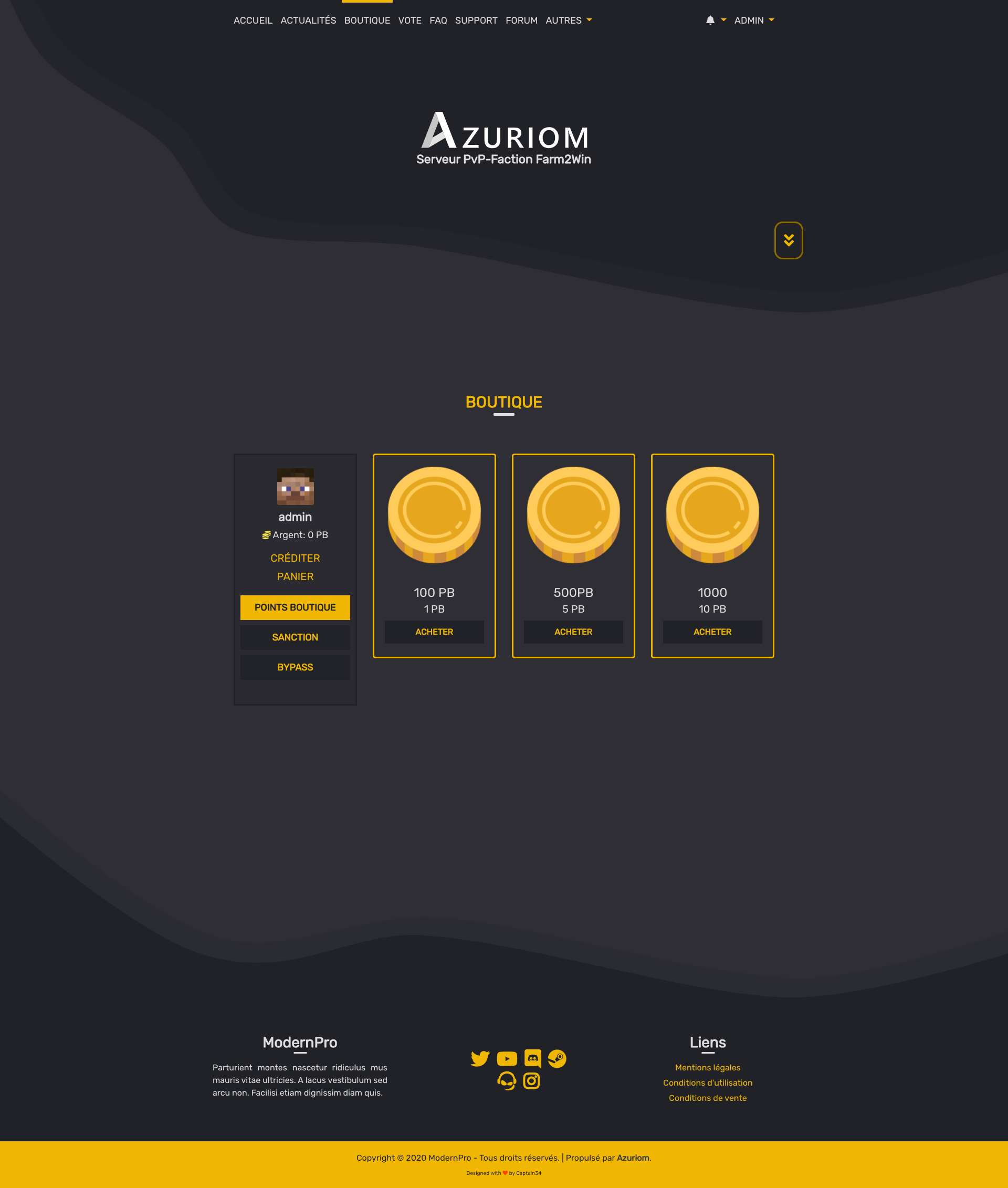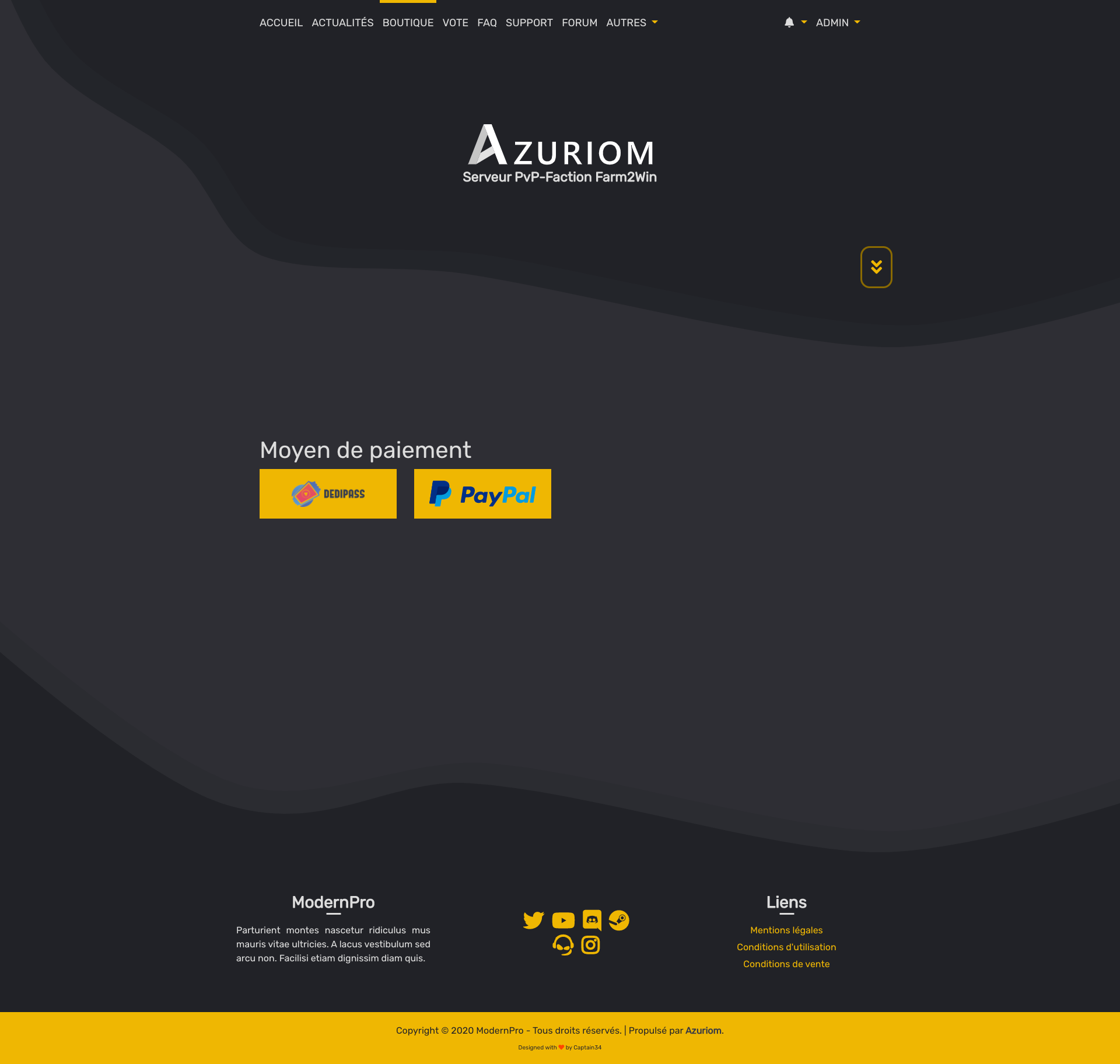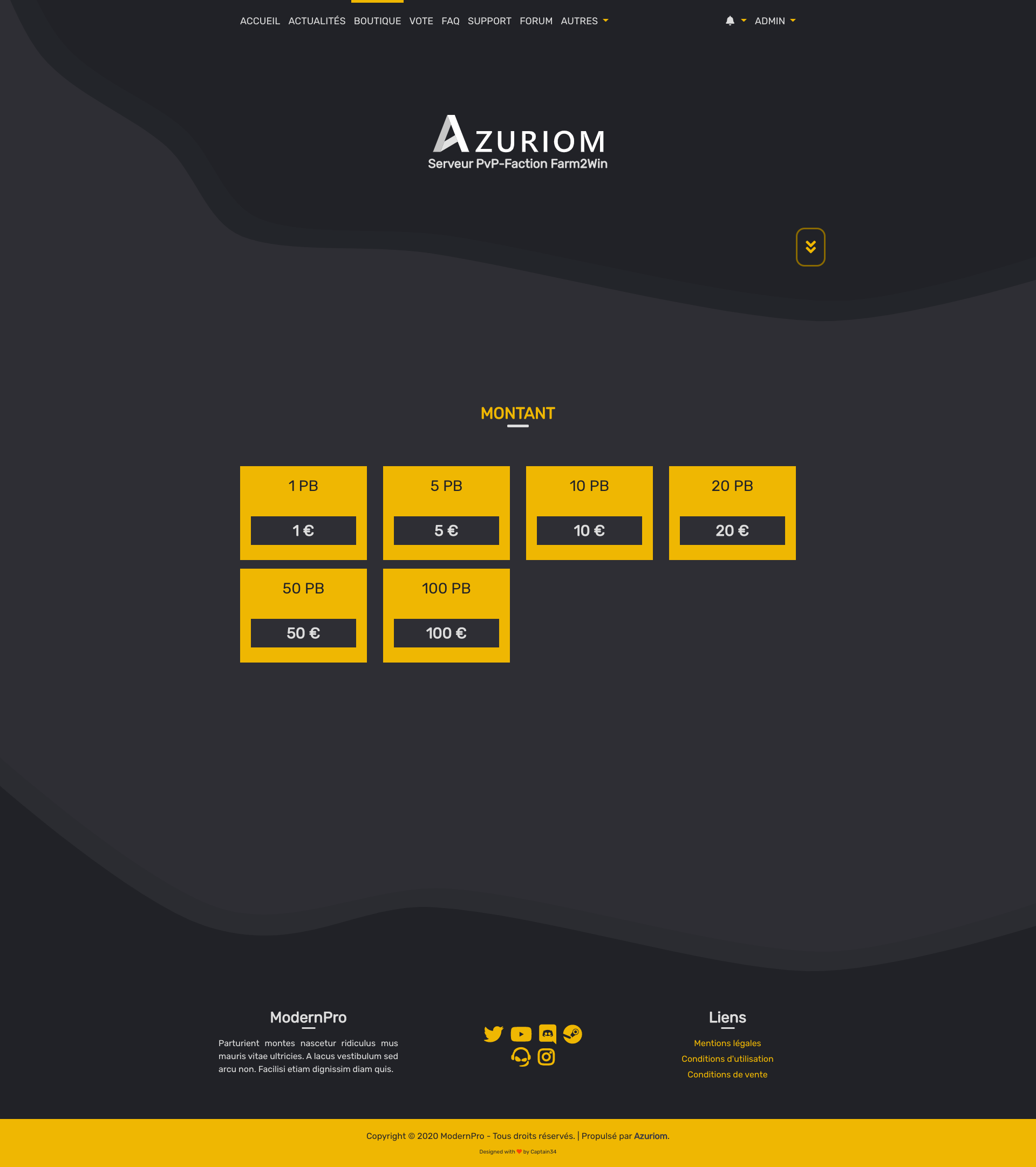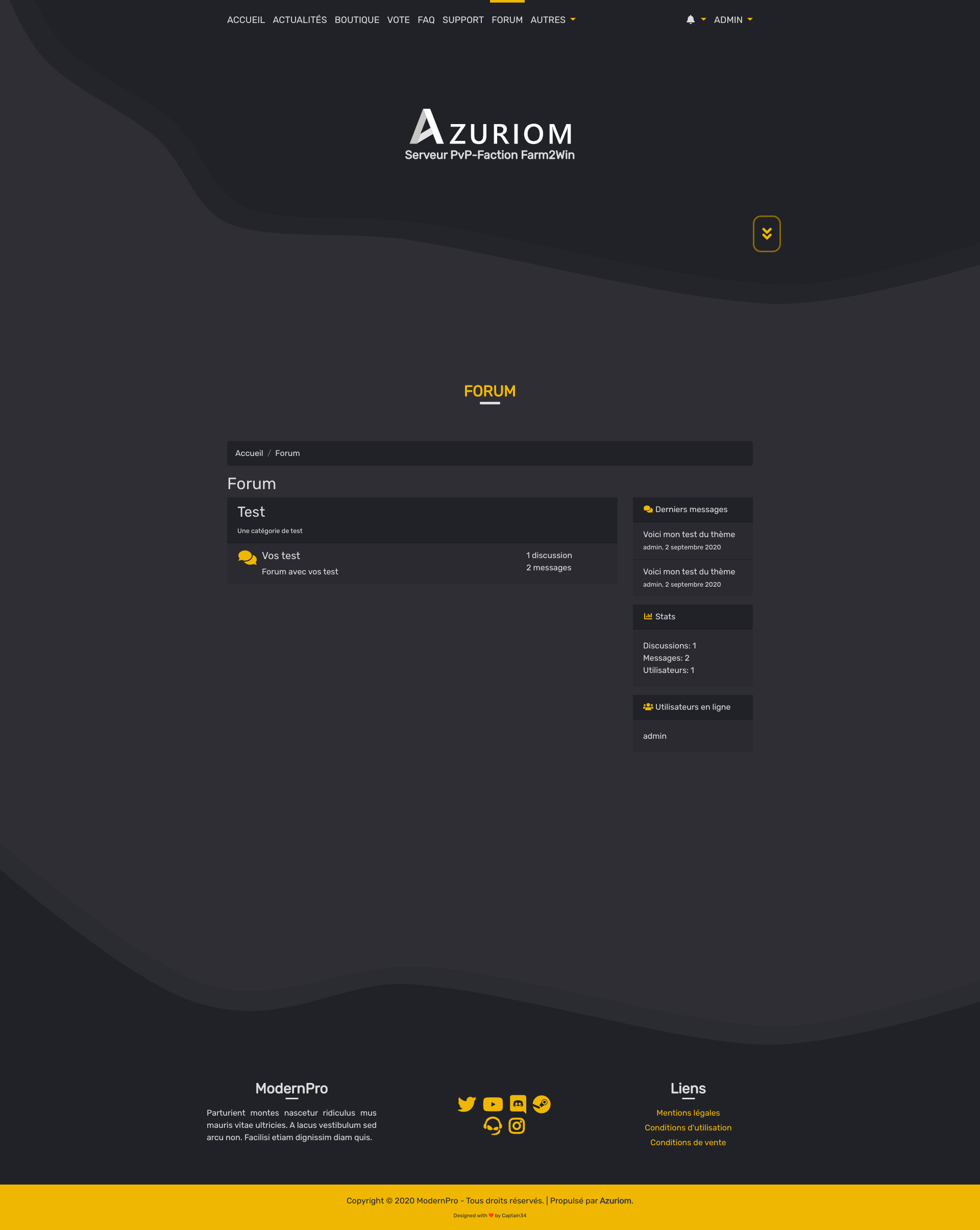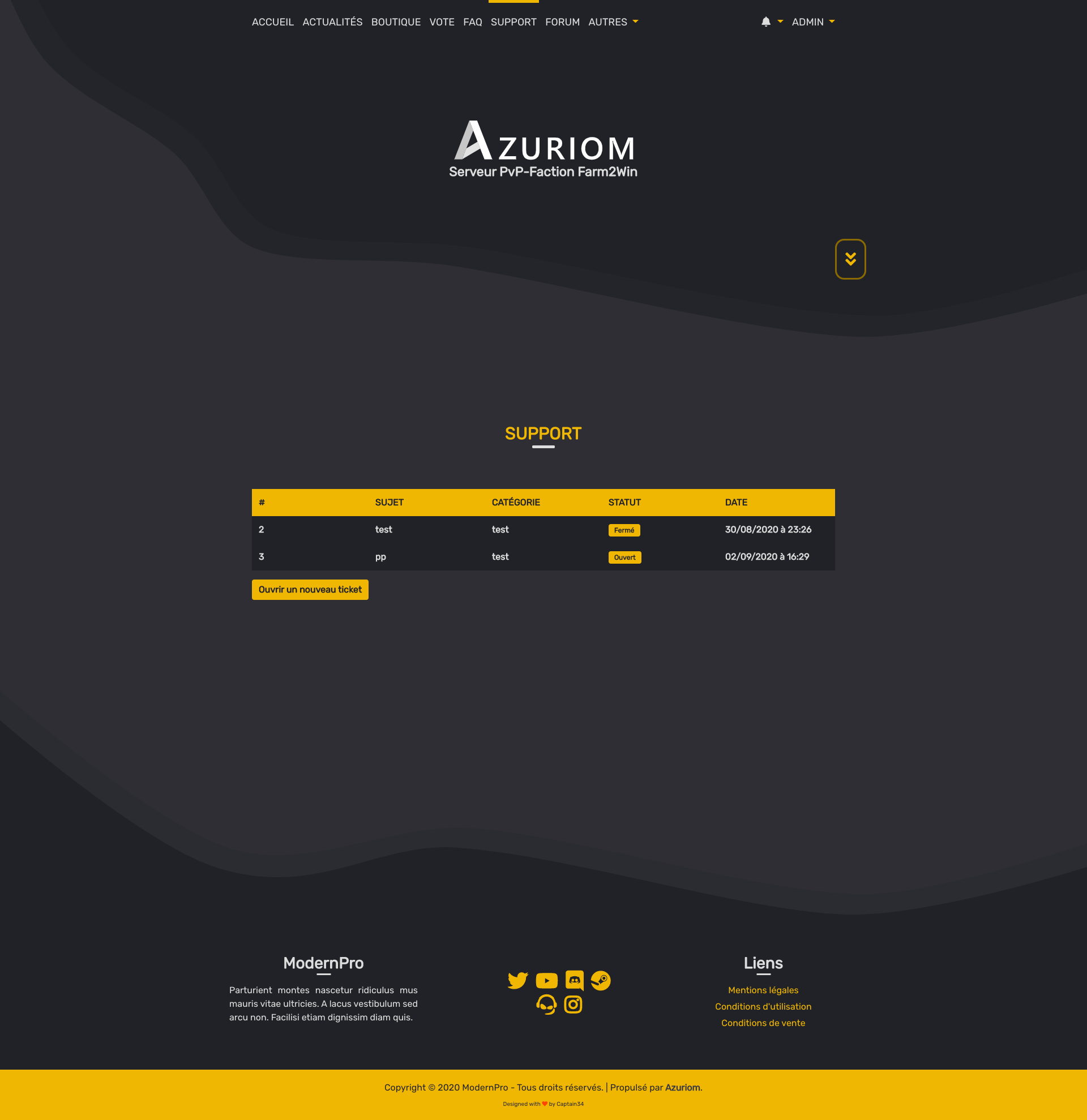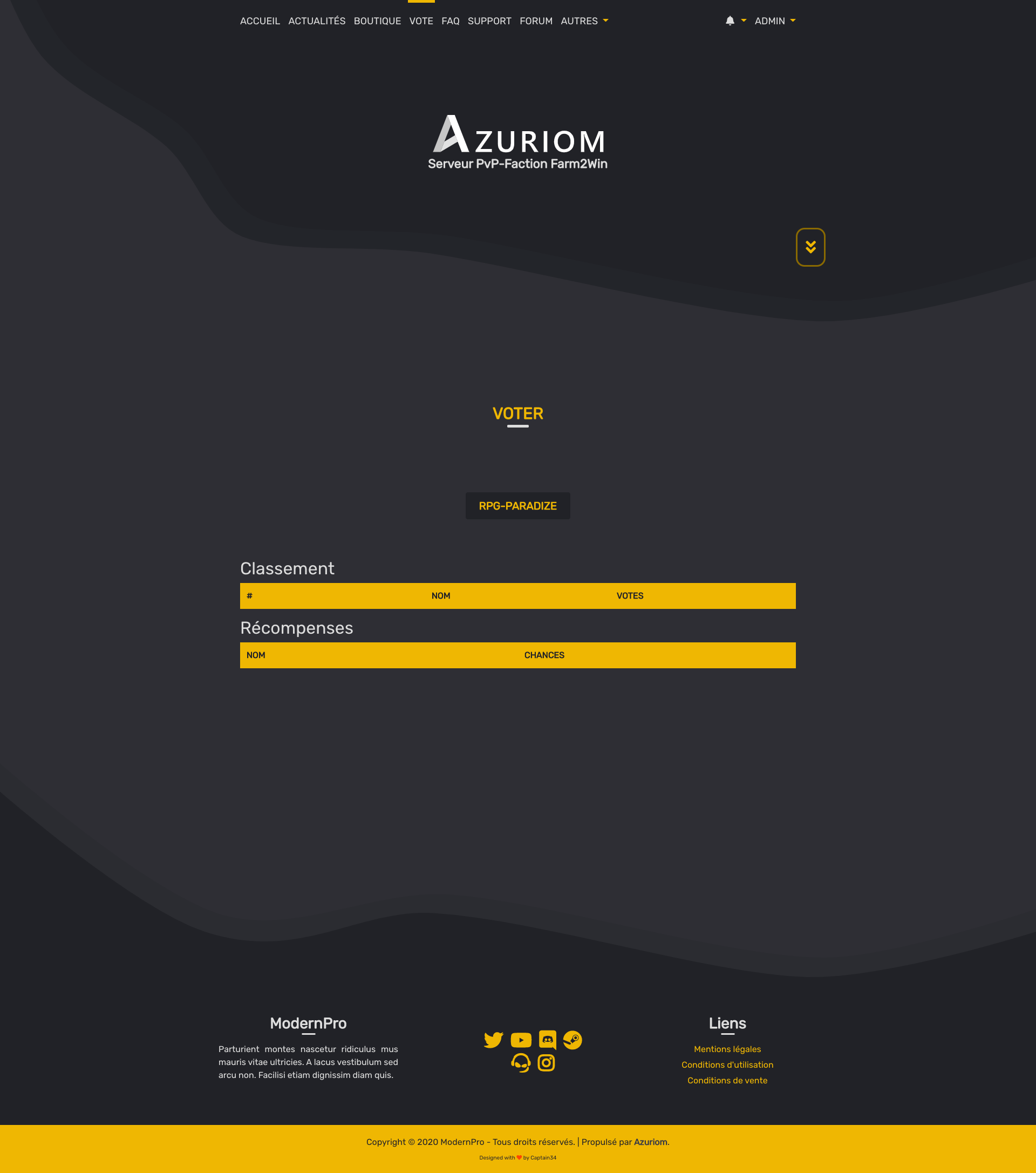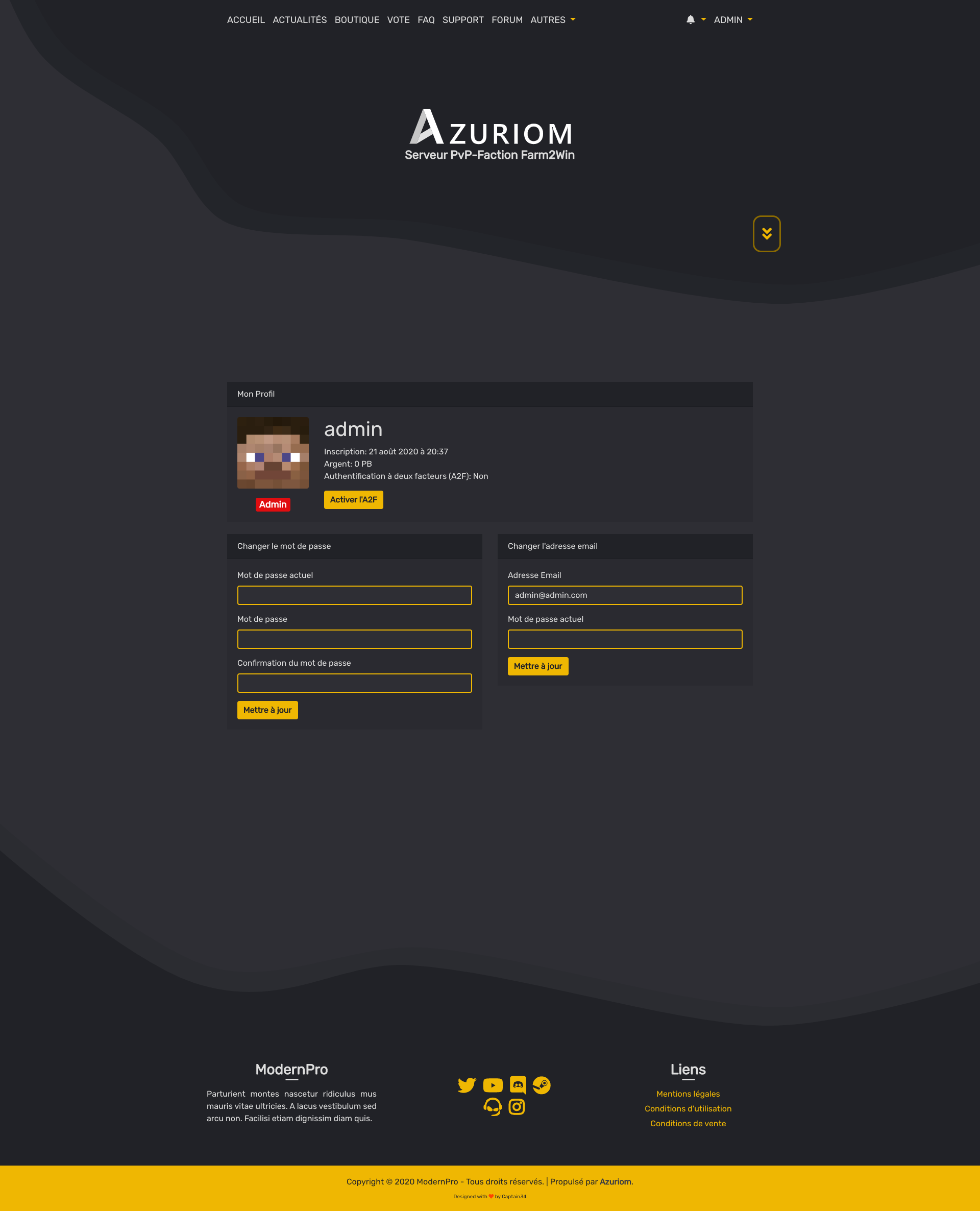 ---
---
Bricec6
Thème fort sympathique! très content et mes joueurs aussi, merci
August 25, 2021 at 10:27 PM
Latshow
Je viens de reprendre le thème du coup proposer moi des améliorations si vous voulez sur mon discord. https://discord.gg/wmYrG2c
August 22, 2021 at 5:21 PM
ImNotJoking_
Pas de bannière possible ? Aucun logo affichable ?
May 19, 2021 at 1:21 AM
Savalet
c'est possible de faire le theme en remplacant le jaune par du cyan ?
October 29, 2020 at 11:54 AM