Rust Statistics
Show Rust Server Statistics
With this plugin you can display the statistics from your Rust server in Azurion on the homepage. The statistics are based on or communicates with the plugin (SQLStats) from Chaoscode and is therefore mandatory for the use of this plugin.
Functions
Statistics, Famings, Raids
Prerequisite
The plugin SQLStats is required on your Rust Server
https://chaoscode.io/resources/sqlstats.114/
Support of current languages:
German: SUPPORTED
English: SUPPORTED
Note
Tested with Azurion 1.1.3
Support
If you have any problem contact me Support Ticket
Demo images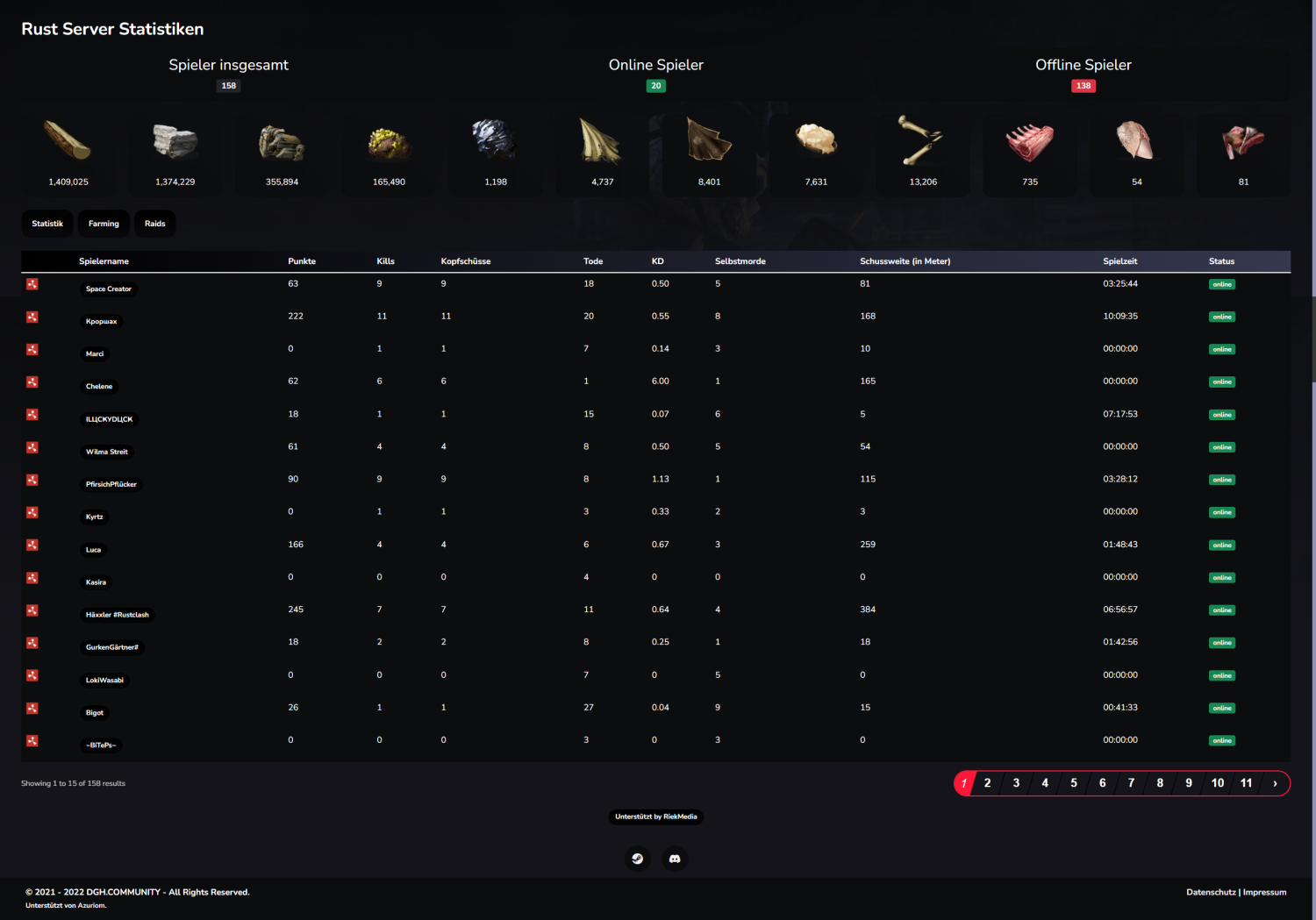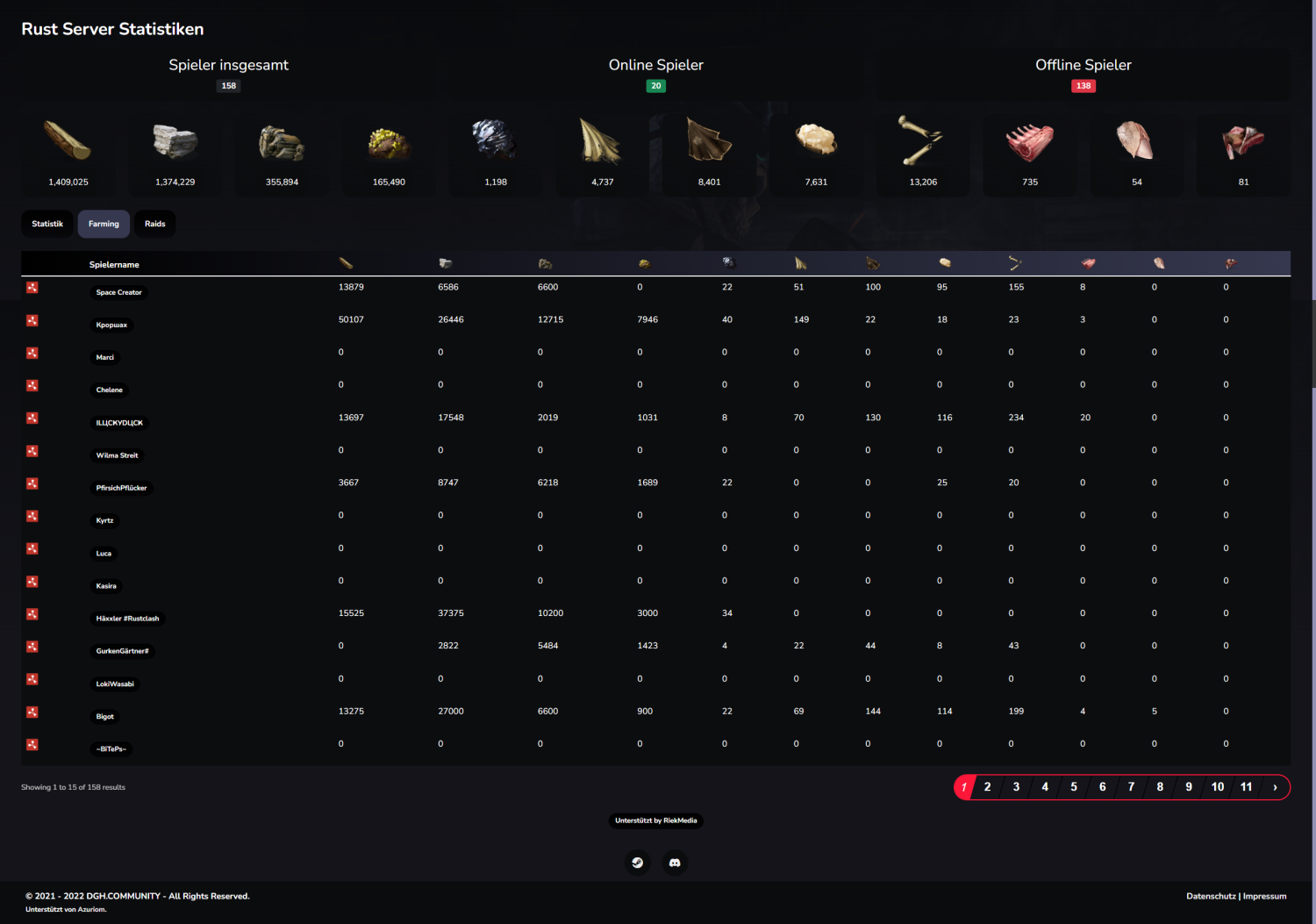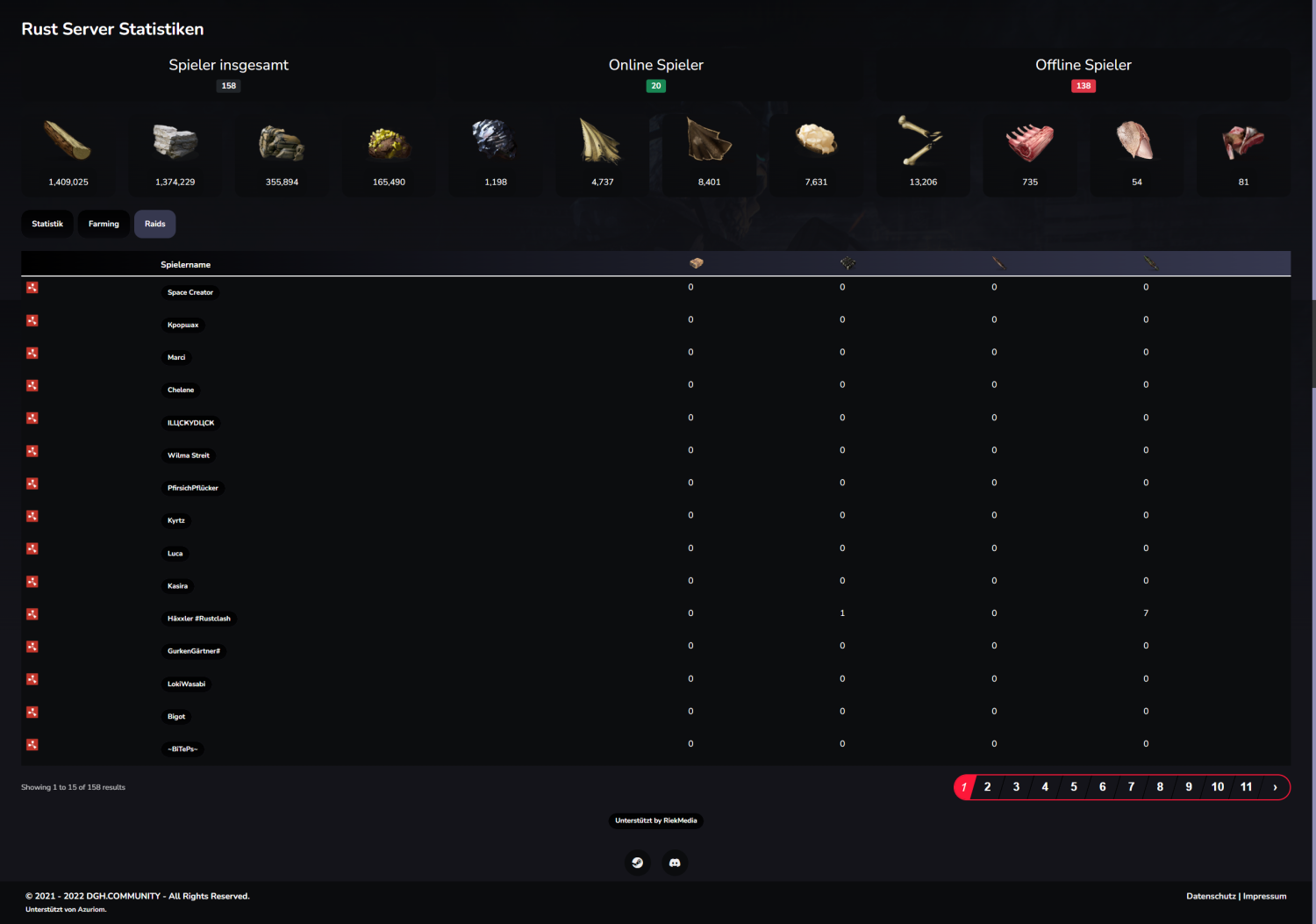 ---
Buy
Paid extensions are made by third-party developers and Azuriom does not take any commission on sales.
Information
Author: RiekMedia
Type: Plugin
Version: 1.0.3
Downloads: 49
Released: October 22, 2022 at 9:42 AM
Updated: August 13, 2023 at 9:49 AM
Support
From the same author