Lime
Lime theme
A copyright / mention "made with <3 by captain34" is placed at the bottom of the site, this cannot be removed! The word "captain34" is a link that redirects to my twitter.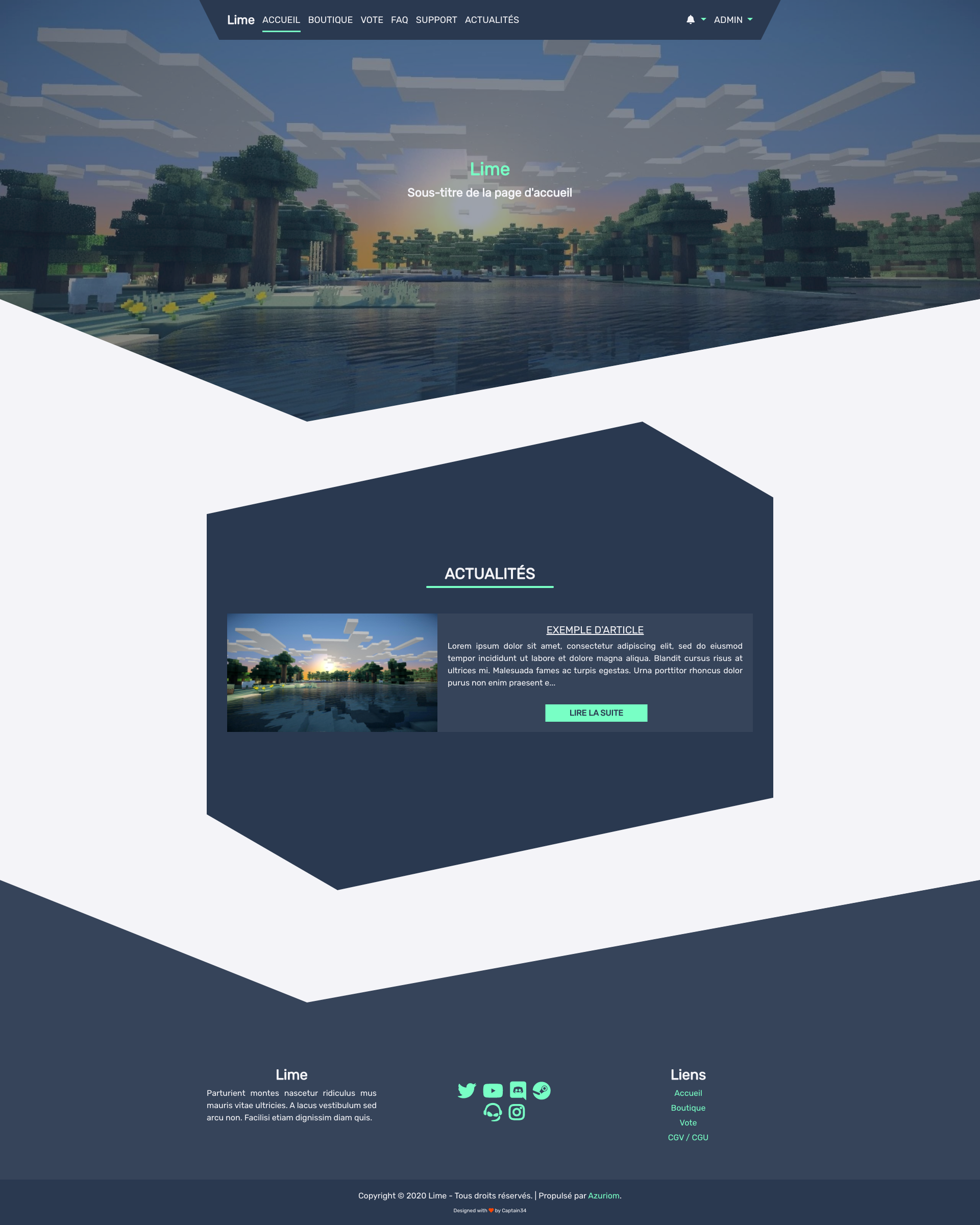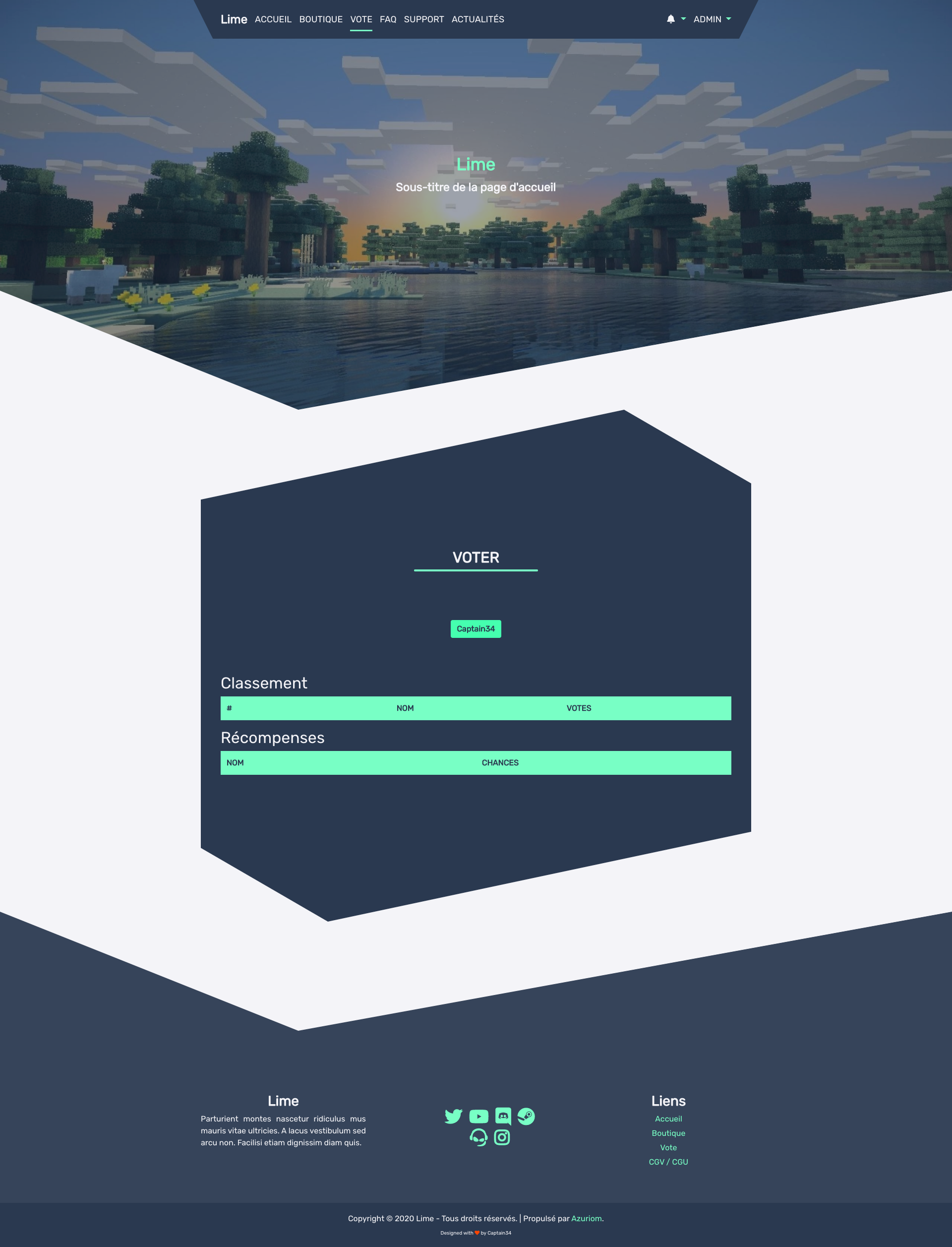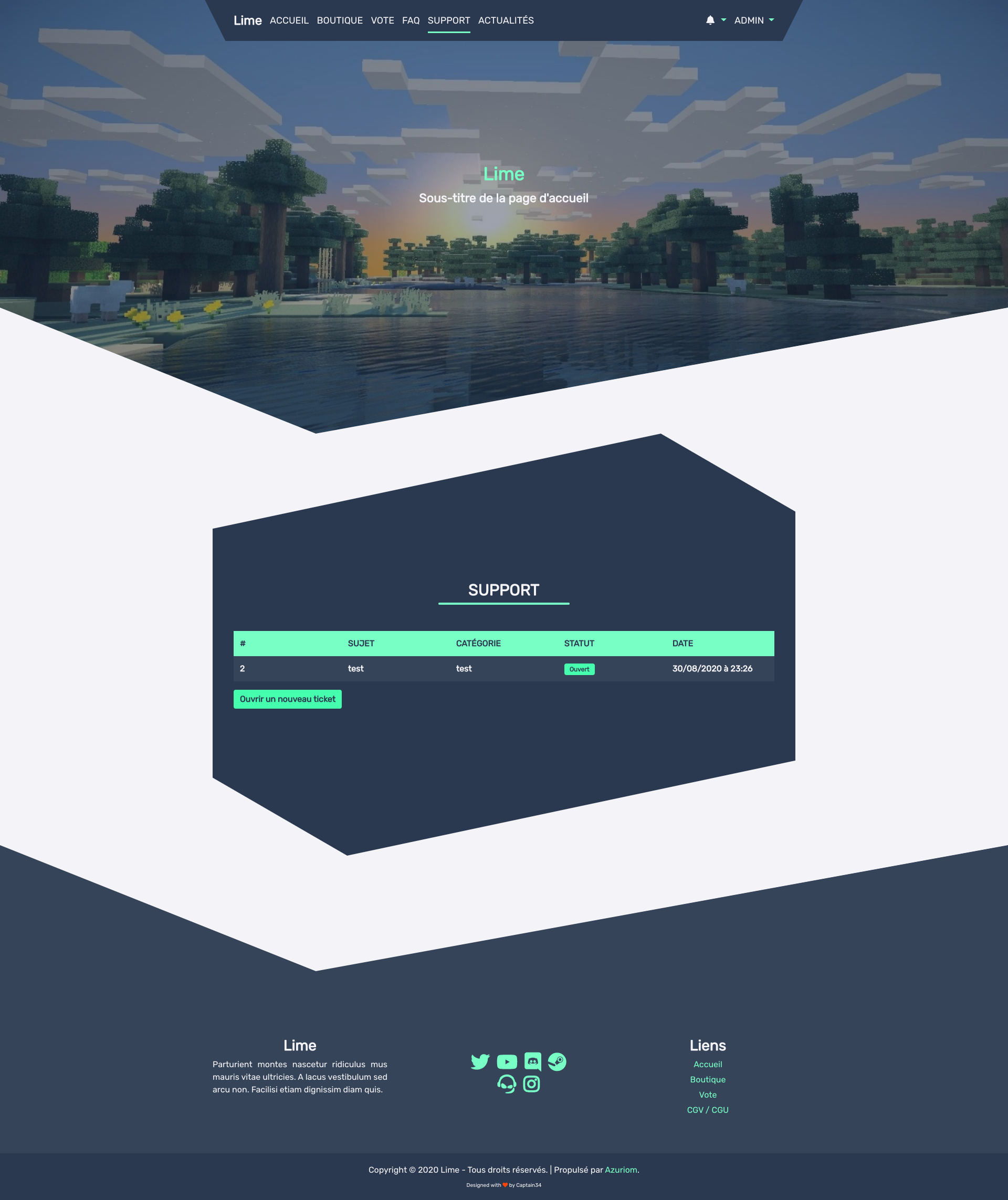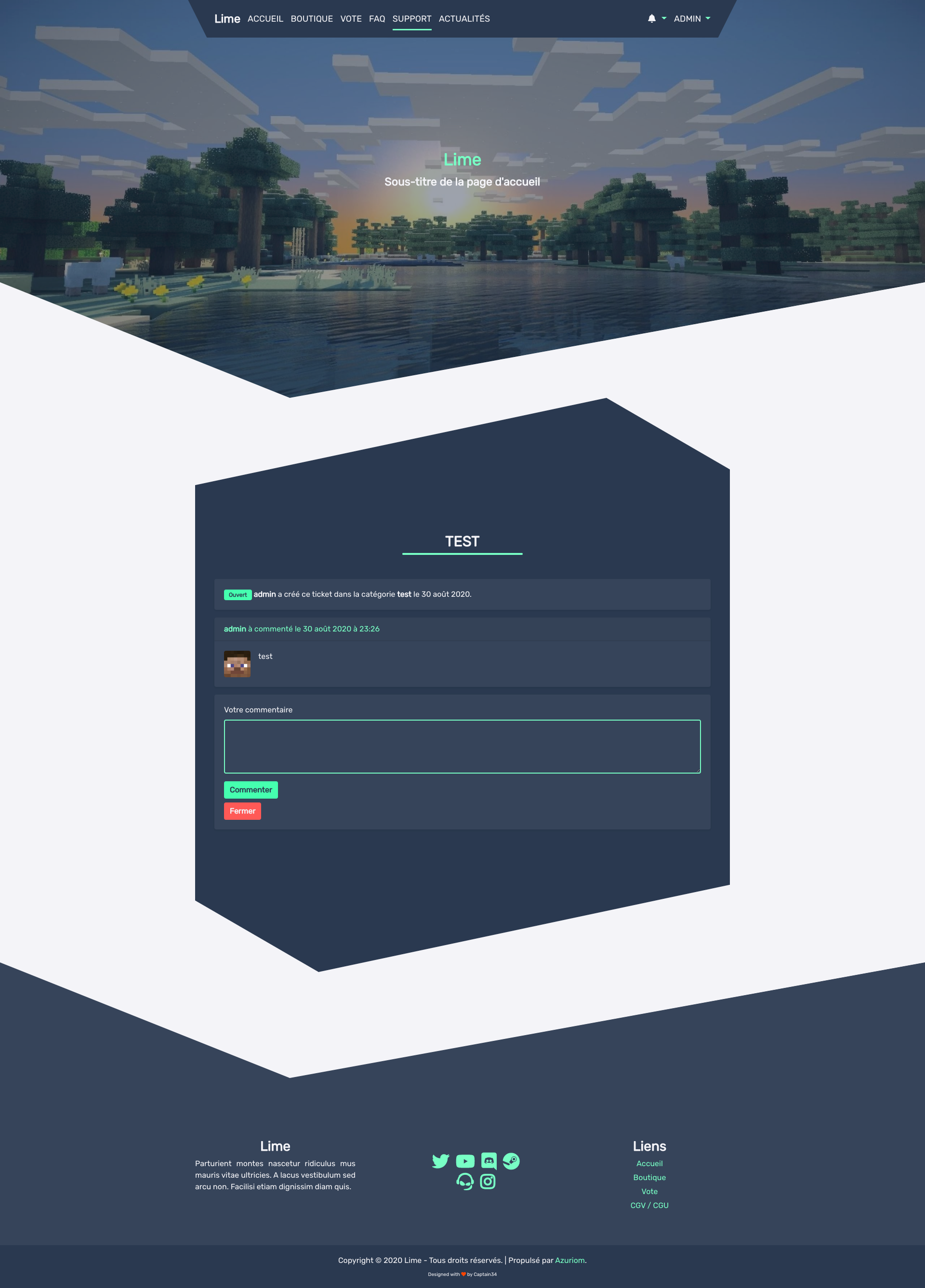 ---
---
damian
Hello very nice i have buy it. Can you add a button for the reward codes from the shop plugin please. Bonjour, nous kiffons ce theme. Est-il possible d'ajouter dans le theme un endroits pour mettre les codes cadeaux du plugin shop svp ? Greats, Cordialement, Damian
July 2, 2021 at 6:47 PM
vidanmark
Nice theme with a good design. but sadly i haven't been able to edit the "Liens" text and when you make a numbered list or bullet list it's invisible.
October 4, 2020 at 11:34 PM