This extension isn't yet updated for Azuriom v1.0.
LiteBans Web Panel
Web interface for the LiteBans Spigot plugin.
Ce plugin reprend le principe du web panel Litebans.
Il dispose de la liste de toutes les sanctions, ainsi que de l'historique trié d'un joueur ou d'un membre du staff.
Quelques images ci-dessous :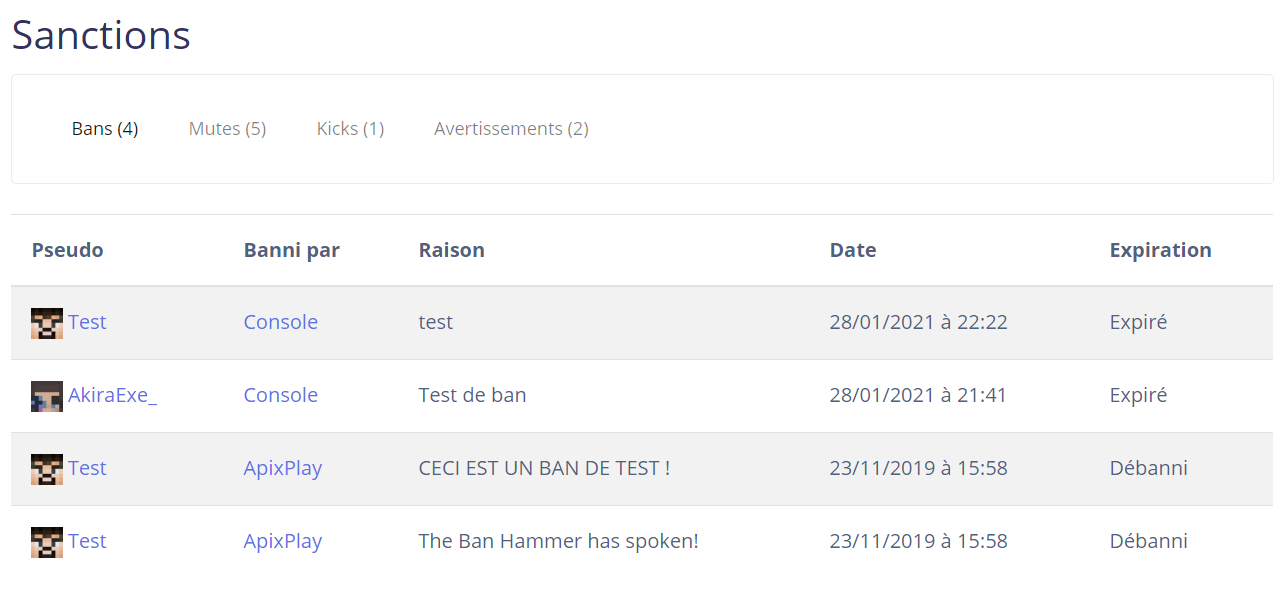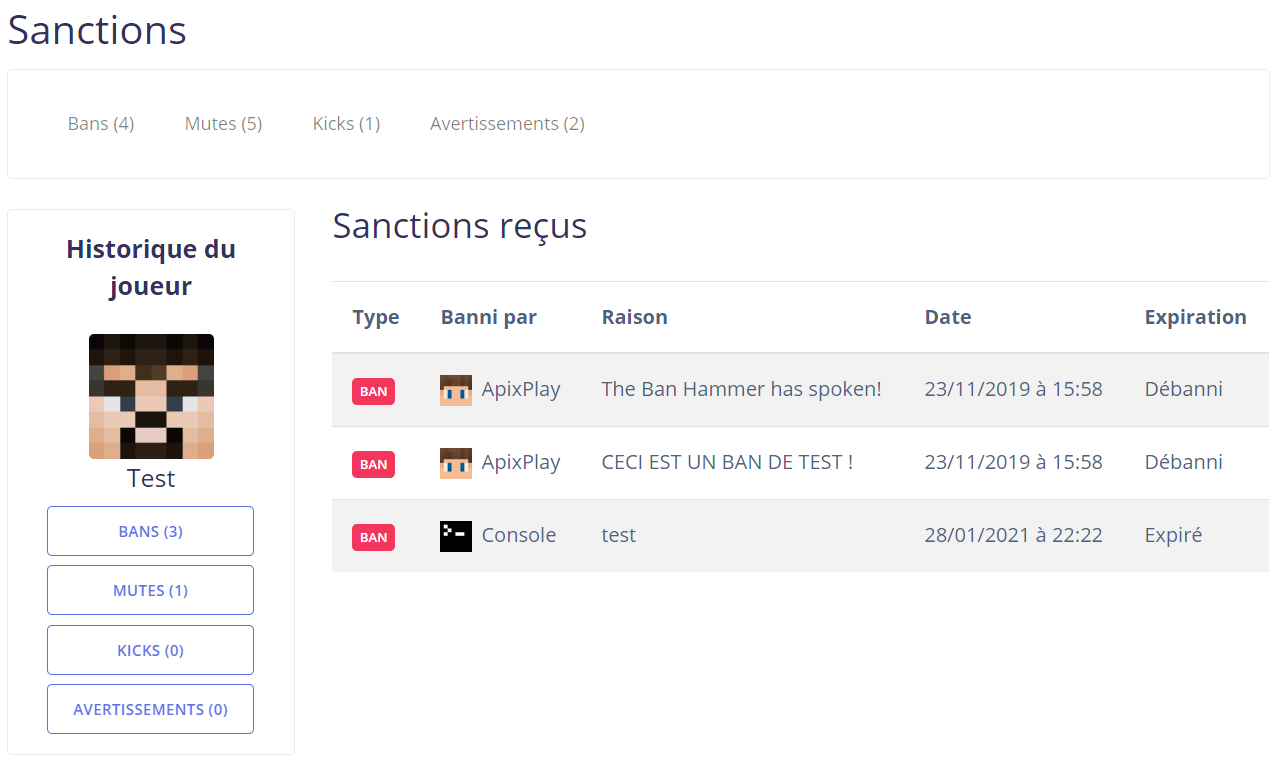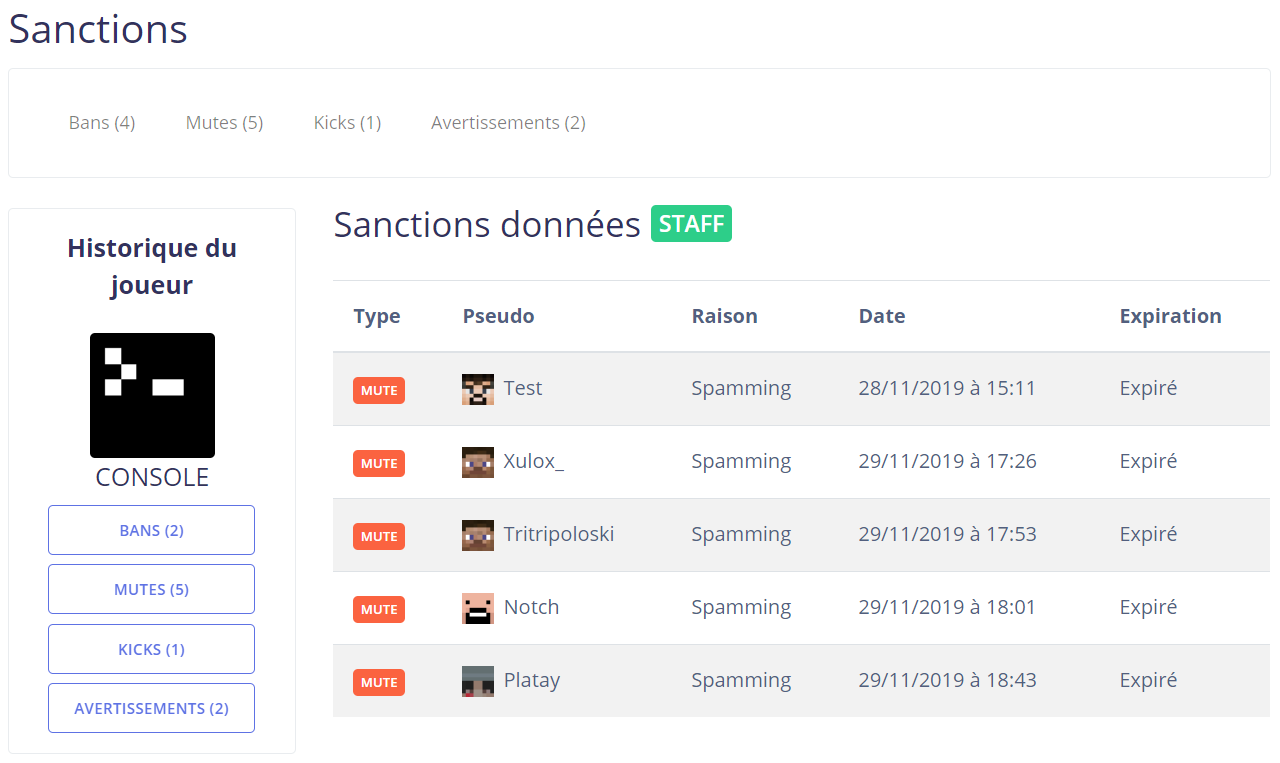 ---
---
Luzifers_Bless
Please Update to New Azuriom Version!!
May 7, 2022 at 2:35 PM
Rhbarber
Please update to latest Azuriom version!!
April 23, 2022 at 4:42 AM
BrayaanPS
Bon plugin, mais je le trouverais mieux avec des sanctions url au lieu de litebans.
August 11, 2021 at 1:16 AM
kFxDaKing
Nice!
February 22, 2021 at 4:08 PM